Events & Member Seminars
OCEA members have exclusive access to trainings and other professional development opportunities. We offer expert guidance to help members succeed throughout their professional careers and personal lives, from helping to plan a will or trust to buying a home to crafting a resume.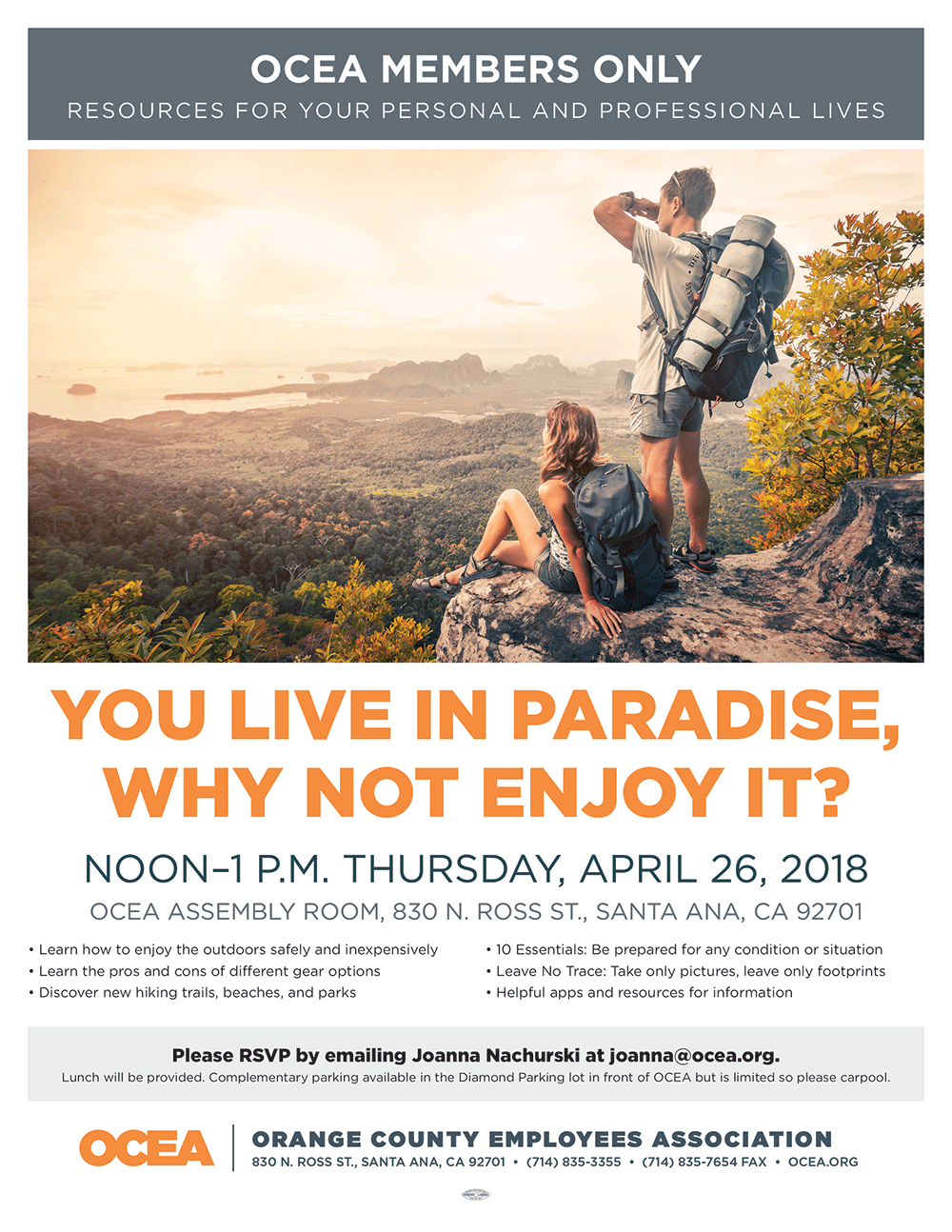 OCEA Members Only: You live in paradise, why not enjoy it?
April 26, 2018 | Noon–1 p.m. | OCEA Assembly Room, 830 N. Ross St., Santa Ana, CA 92701
Learn to enjoy the outdoors safely and inexpensively.
VIEW FLIER
OCEA Members Only: Insurance 101
May 3, 2018 | Noon–1 p.m. | OCEA Assembly Room, 830 N. Ross St., Santa Ana, CA 92701
• Auto, homeowners, and renters insurance coverage basics • How much insurance coverage do you need? • Factors that affect your rate • Life Insurance for you and your family
VIEW FLIER