Events & Member Seminars
OCEA members have exclusive access to trainings and other professional development opportunities. We offer expert guidance to help members succeed throughout their professional careers and personal lives, from helping to plan a will or trust to buying a home to crafting a resume.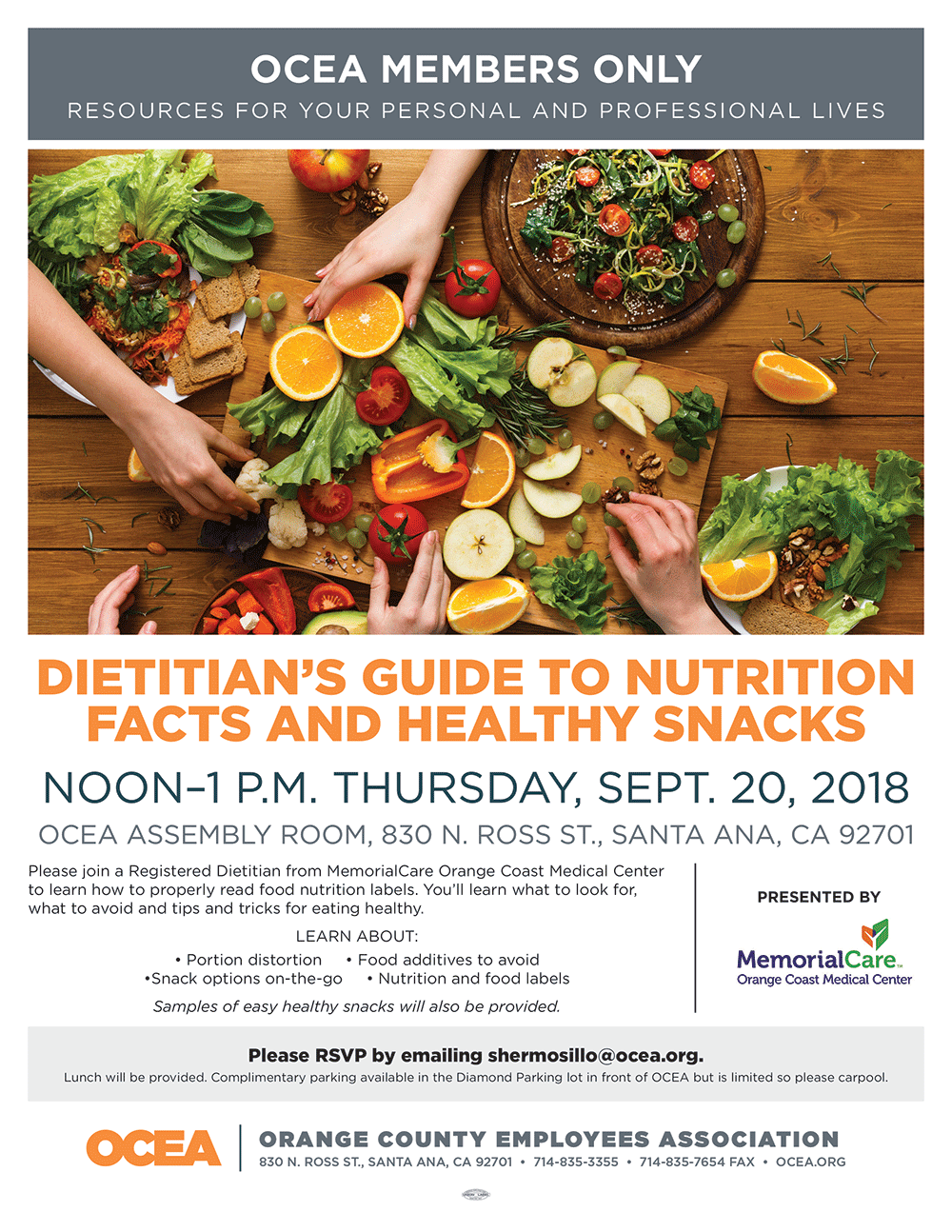 Dietitian's Guide to Nutrition FActs and Healthy Snacks
September 20, 2018 | Noon–1 p.m. | OCEA Assembly Room, 830 N. Ross St., Santa Ana, CA 92701
Please join a Registered Dietitian from MemorialCare Orange Coast Medical Center to learn how to properly read food nutrition labels. You'll learn what to look for, what to avoid and tips and tricks for eating healthy.
VIEW FLIER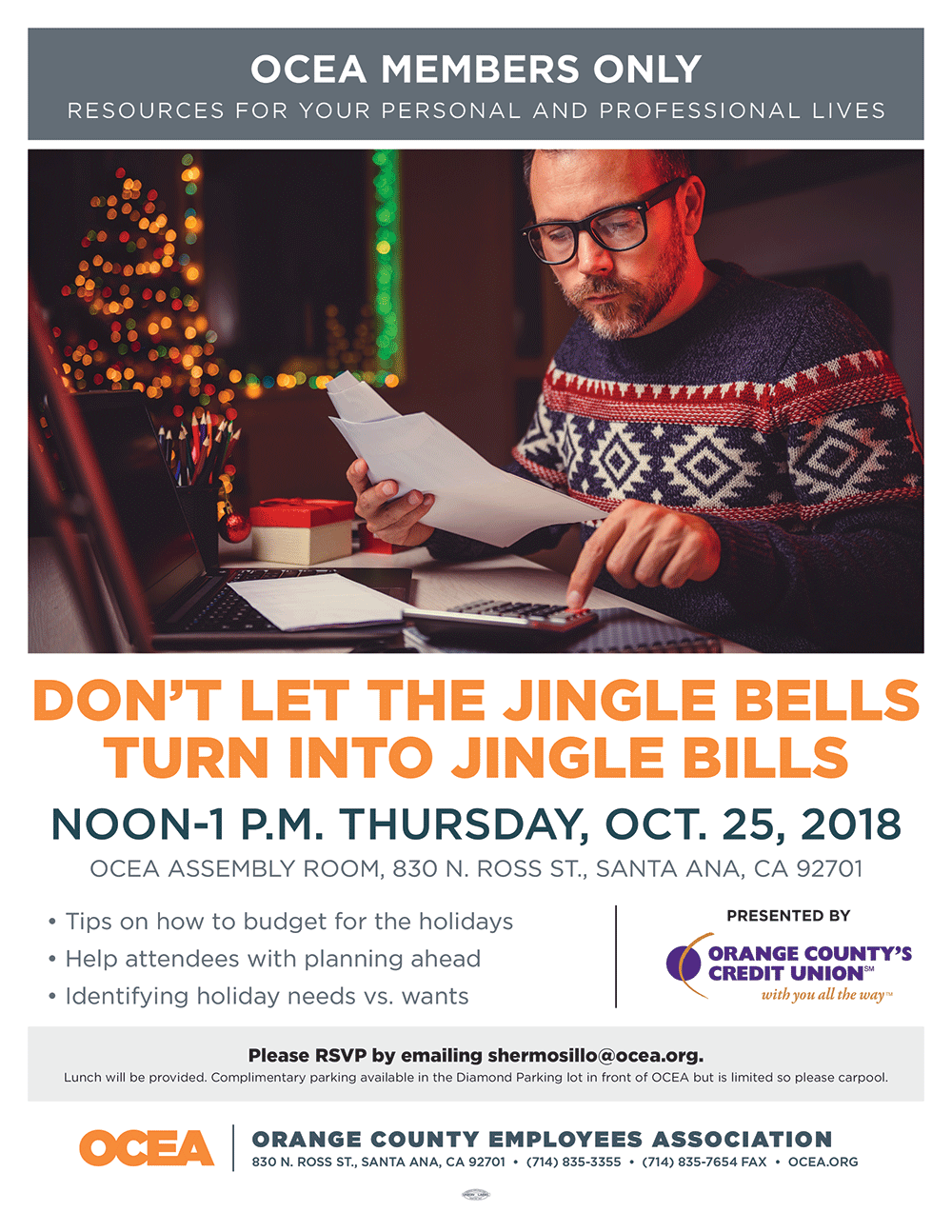 OCEA Members Only: Don't let the jingle bells turn into jingle bills
October 25, 2018 | Noon–1 p.m. | OCEA Assembly Room, 830 N. Ross St., Santa Ana, CA 92701
• Tips on how to budget for the holidays • Help attendees with planning ahead • Identifying holiday needs vs. wants
VIEW FLIER