Political Action Committee (PAC)
OCEA has one purpose—to provide advice and advocacy that advances the interests of working people and their families. Part of that mission includes providing guidance and analysis to OCEA members when elections could have a negative or positive impact on their family's security.
After careful analysis, the OCEA Board of Directors will sometimes weigh in to support candidates for public office who have demonstrated they support the values of working people and initiatives that would strengthen protections or improve the lives of OCEA members.
Conversely, the Board will sometimes vote to oppose candidates or initiatives that would attack the rights, hard-earned benefits and dignity of working people.
The OCEA Political Action Committee, which is governed by an 11-member executive committee comprised by County and Court workers, periodically provides financial support for those candidates. Participation in the PAC is optional for OCEA members.
OCEA Political Action Committee Executive Board
Jennifer Morgan
OCEA PAC Chair
Jennifer is employed in the Superior Court as a Superior Court Clerk II. She has been employed in the Court since 1999, and she joined OCEA immediately after being hired. Jennifer is closely involved in OCEA activities as one of our Court members.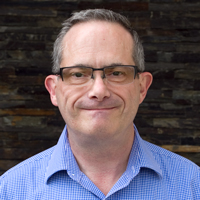 Chris Prevatt
OCEA First Vice President | OCEA PAC Treasurer
Chris, a Program Supervisor I at Orange County Health Care Agency, was hired in 1997. He joined OCEA in 2000, becoming a steward in 2006 and a Board member from 2007 to 2009. He was reappointed in 2011. Chris serves as OCEA First Vice President, Treasurer of OCEA's political action committee, serves on the budget committee, is an Orange County Labor Federation delegate, and is a general elected member of the Orange County Employees Retirement System Board. He has twice received OCEA's President's Award. At his agency, Chris is a co-team leader of the HCA Labor Management Committee and chair of the LMC's subcommittee on workplace enhancements and cost savings. He has been a member of many OCEA bargaining teams.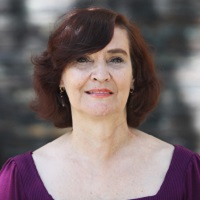 Patty Hernandez
OCEA Board Member | OCEA PAC Member
Patty works as an Information Processing Specialist for the Orange County Probation Department and has been an OCEA member since 2001. When she became a Steward in 2010, she took on the role of activist. She supports her labor brothers and sisters marching in the annual OC Labor Federation May Day event and demonstrates on behalf of unions fighting for the rights of working families. Patty phone banked for worker friendly candidates helping California secure a super majority in the Capitol. She helped to defeat union busting efforts in the City of Costa Mesa. In recognition of her activism, Patty was named Orange County Labor Federation Delegate of the Year in 2017. She serves as Chair on OCEA's legislative committee, and is a member of the OCEA budget, political action and scholarship committees.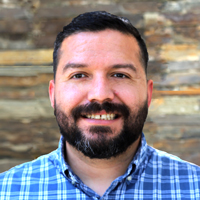 Jhosue Perez
OCEA PAC Member
Jhosue is a Defense Investigator I with the Orange County's Public Defender's Office. He was hired in 2012 and joined OCEA almost immediately. He became a Steward in 2016. Jhosue believes that getting involved is the best way to take responsibility for resolving workplace issues. He is not one to leave things for others to do. As a Steward, Jhosue takes a hands-on approach in talking to coworkers and encouraging union membership and participation. He brings the same philosophy to the PAC. Jhosue belongs to the millennial cohort of County workers and wants to bring that perspective to OCEA's political activities. Jhosue enjoys spending time with his parents and siblings and loves to play soccer on the weekends. He enjoys traveling and is looking forward to a trip to Italy.

John Sincock
OCEA Board Member | OCEA PAC Member
John is a Safety and Training Officer at CEO/Risk Management. He was hired by the County in 2002 and became an OCEA member in 2003. He serves on the OCEA political action, budget, and legislative committees, as well as an Orange County Labor Federation delegate. Previously, he helped fight the illegal layoffs of OCEA members in Costa Mesa and against Prop. 32—an anti-union initiative on the statewide ballot in 2012. John was very active during 2016 political campaigns as well. He understands the role and the contributions of the Labor Movement in our country to advancing social justice and equality. He especially appreciates the positive impacts unions have had on the wages of all workers. John says that working families—now more than ever—have to defend their right to bargain collectively for the fair wages and benefits that protect working families.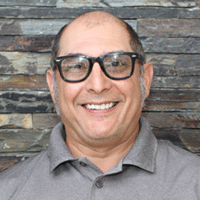 Angelo Lugo
OCEA Insurance Officer
Angelo, an IT Network Engineer II at Orange County Health Care Agency, was hired in 2000. He joined OCEA in 2001, becoming a Steward in 2014 and was appointed to the OCEA Board of Directors in Sept. 2018 and currently serves as OCEA Insurance Officer. Angelo has been on multiple bargaining teams, serves as Vice Chair of OCEA's legislative committee, as a member of the OCEA budget committees, an OC Labor Federation Delegate, and is a Health Fair volunteer. Angelo has also been a leader on the County IT Committee where he has solved tough issues caused by outsourcing. He says that outsourcing of any County job is unacceptable, and he is ready to dedicate his IT negotiation experience to protecting the jobs of his fellow OCEA co-workers. One of his interests is in mentoring younger County workers who will one day lead both the County and the union in making our community a better place.
Liza Cooper-Butler
OCEA Board Member | Trustee of the OCEA Health & Welfare Trust
Liza, an HR Records Supervisor/Staff Assistant for the CEO's Office, was hired in 1997. She joined OCEA in 1998, becoming a Steward in 2015 and a Board member in 2016. She serves as a Trustee on the OCEA Health & Welfare Trust, as a member of the OCEA legislative and scholarship committees, and an Orange County Labor Federation delegate. She has stood with her fellow OCEA members and been active for every one of them. Liza wants to be a strong voice for her co-workers and take part in continuing to empower OCEA. She truly cares for the well-being of her colleagues and brings a strong work ethic to the Board of Directors.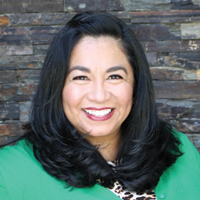 Adele Tagaloa
OCEA Secretary
Adele began her career with the County in 2008 as an Extra Help trainer in the Registrar of Voters Office during the 2008 General Election. She was hired full time in 2009 and currently serves at the Registrar as a Vote Center Lead. She oversees all aspects of Vote Center recruitment and works directly with public agencies to secure Vote Centers needed for Election Day. She joined OCEA upon hiring and became a Steward in 2012. Adele was appointed to the Board of Directors in 2018 and elected OCEA Secretary in 2020. She currently serves on the scholarship and legislative committees. Along with helping to maintain the democratic process in the County, she is serving as a Steward, volunteers to phone bank for union-backed candidates and helps out at OCEA events whenever needed. Adele is committed to building power for workers by fighting alongside her Board colleagues for the fair wages and benefits working families depend on.