I am running for OCERS Board!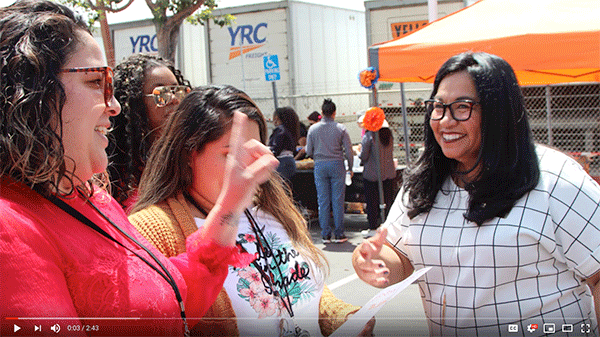 When you've worked your whole life, you deserve to retire with the peace of mind knowing your pension will be there for you. That's why it's so important to have fighters that represent the interests of working families on the OCERS Board of Retirement.
My name is Adele Tagaloa. I am a Vote Center Site Lead at the Registrar of Voters Office. I have been an OCEA member since I began my full-time County employment and I became a Steward in 2012. When a vacancy opened on the OCEA Board of Directors last year, I wanted to get more involved in my union. I was appointed to the OCEA Board where I have been proudly representing you every day!
When I joined the Board I was drawn to pension security issues. I began attending the OCERS Board of Retirement meetings where I saw OCEA Board members Chris Prevatt and Russell Baldwin in action with former OCEA President Frank Eley. I knew I wanted to help.
Maintaining a strong voice for working families on the ten-member board is critical to making sure our pensions are safe and the pension system runs smoothly. My fellow OCEA Board member Russell Baldwin is due to retire, leaving a seat on the OCERS Board open. I am running for that seat because I want to represent my fellow co-workers on the Retirement Board, and that is why I am asking for your support in my election later this year!
I have been endorsed by OCEA, OCERS Board members Chris Prevatt and Russell Baldwin, and retiree Board member and former OCEA President Frank Eley.
It's critical that we have a retirement security advocate who will fight for you, but I can't win the battle alone. I need your help and there are several ways you can participate that fit into your busy schedule. If you want to get more involved in the protection of your retirement security by volunteering to help me and my pro-worker agenda, please go to ocea.org/getinvolved. You will receive more information about the election soon! Stay tuned!
Protect your retirement. Vote for the candidate who stands for ALL workers, not just a select few. Vote Adele Tagaloa for OCERS Board!
In Solidarity,
Adele Tagaloa, Candidate
OCERS Board of Directors, 2019
Publication Date: June 20, 2019