New Seminar! Dietitian's Guide to Health Snacks
Dear OCEA member,
Choosing the right foods isn't easy but there are some healthy choices out there as the experts from Memorial Care will explain at an exclusive "members only" seminar at OCEA.
Join us from Noon to 1 p.m. on September 20 to hear from registered dietitians about what food nutrition labels really mean, healthy snack options on-the-go and what food additives to avoid. Lunch will be served so please RSVP to Sunny Hermosillo at shermosillo@ocea.org. You can check out the flyer below for more details.
And remember, you must be an OCEA member to attend. We'll see you on September 20.
In solidarity,
Orange County Employees Association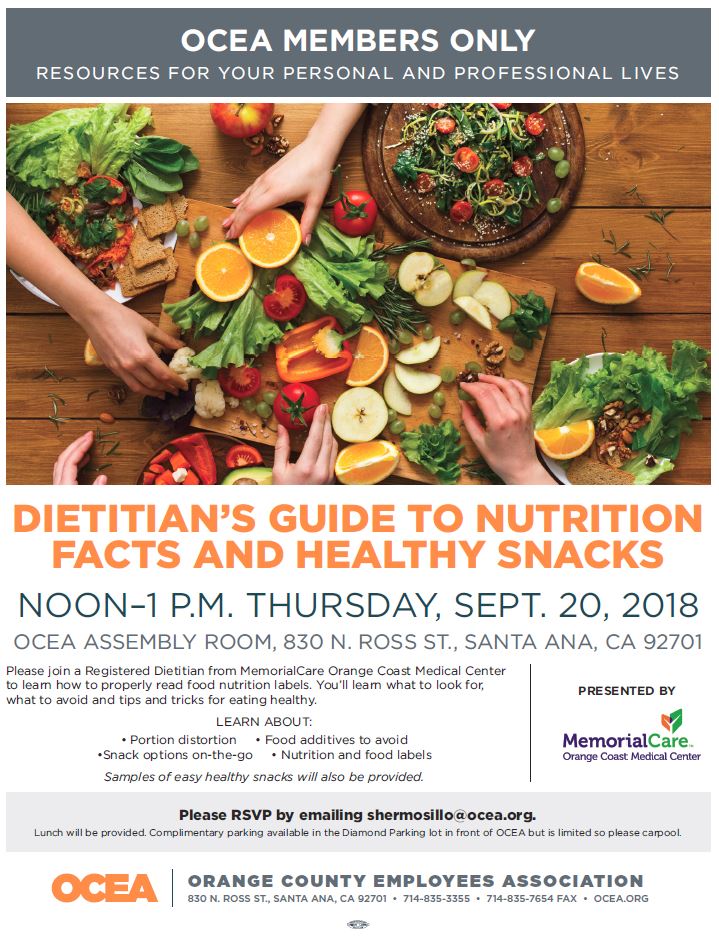 Publication Date: September 13, 2018