Calendar
OCEA's calendar of events includes information about seminars and programs available exclusively to OCEA members, as well as union meetings and community gatherings where members can get involved.
PRINTABLE 2019 COUNTY CALENDAR PRINTABLE 2019 COURT CALENDAR PRINTABLE 2020 COUNTY CALENDAR PRINTABLE 2020 COURT CALENDAR

County New Hire Orientation
February 3, 2020 | Noon–1 p.m. | Building 10, Room 169
County new hire orientation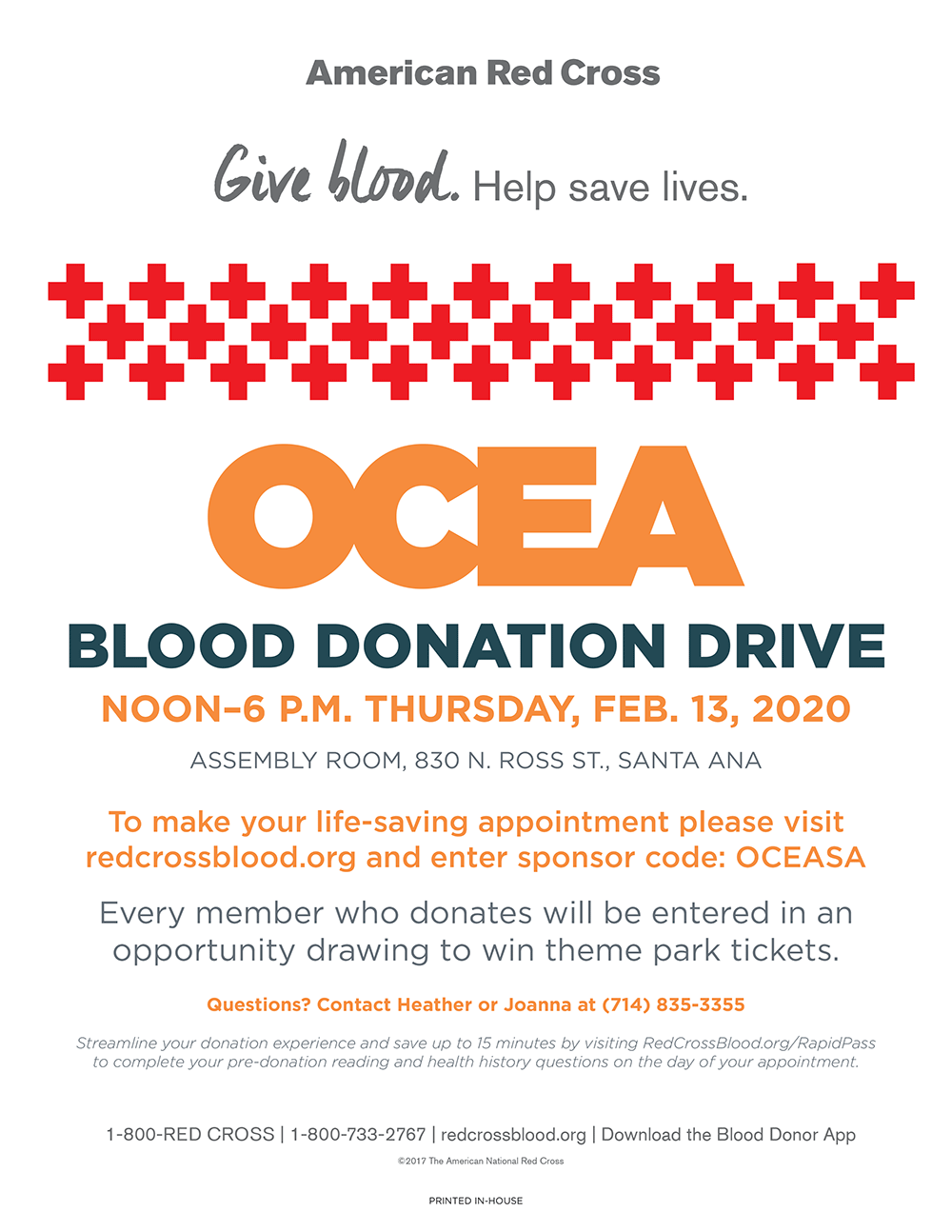 OCEA Blood Donation Drive
February 13, 2020 | Noon–6 p.m. | OCEA Assembly Room, 830 N. Ross St., Santa Ana, CA 92701
The Orange County Employees Association is hosting the event in collaboration with American Red Cross. Every member who donates will be entered to win theme park tickets.
VIEW FLIER

County New Hire Orientation
March 2, 2020 | Noon–1 p.m. | Building 10, Room 169
County new hire orientation