Calendar
OCEA's calendar of events includes information about seminars and programs available exclusively to OCEA members, as well as union meetings and community gatherings where members can get involved.
PRINTABLE 2018 COUNTY CALENDAR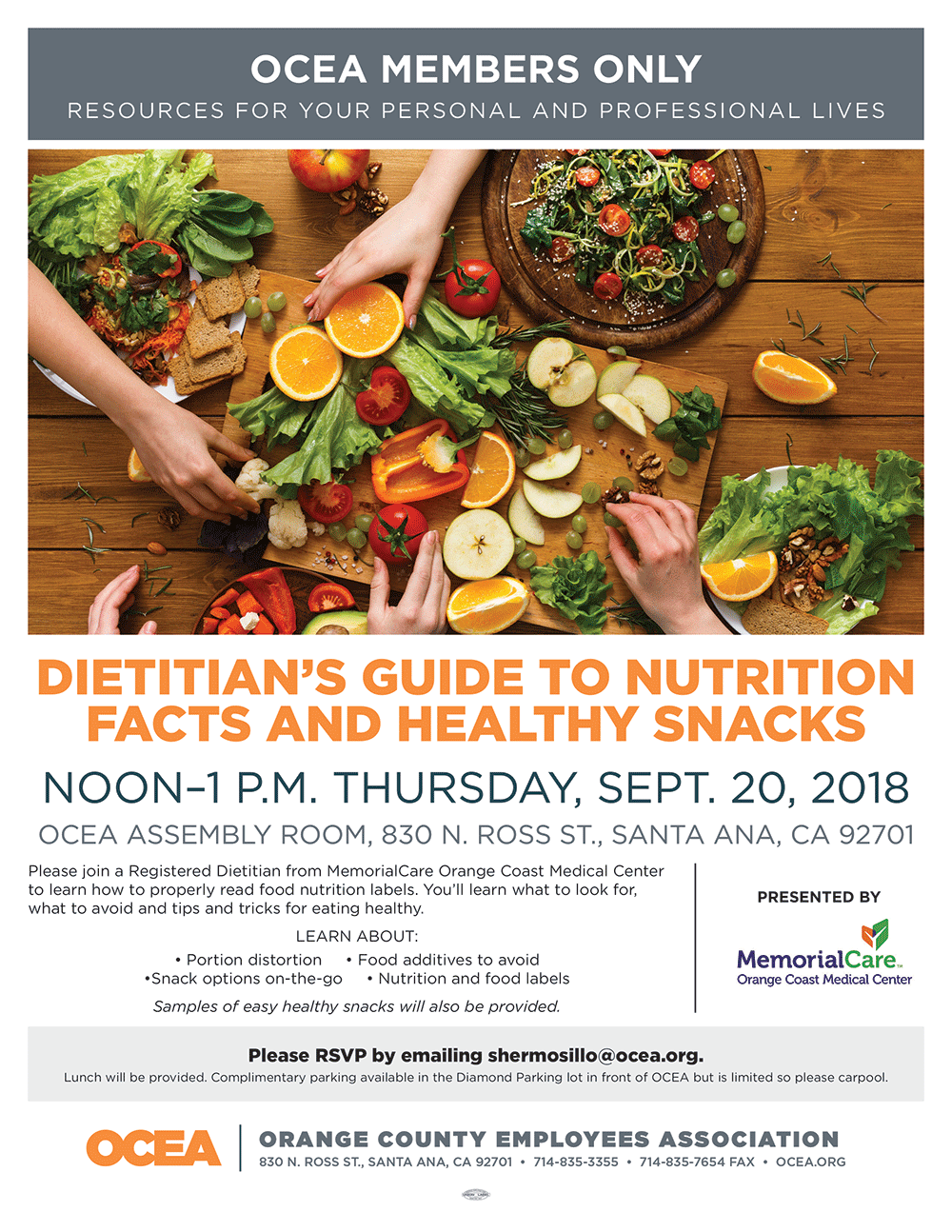 Dietitian's Guide to Nutrition FActs and Healthy Snacks
September 20, 2018 | Noon–1 p.m. | OCEA Assembly Room, 830 N. Ross St., Santa Ana, CA 92701
Please join a Registered Dietitian from MemorialCare Orange Coast Medical Center to learn how to properly read food nutrition labels. You'll learn what to look for, what to avoid and tips and tricks for eating healthy.
VIEW FLIER
OCERS Election—Re-elect Chris Prevatt!
September 21, 2018 to October 30, 2018 | | Ballots will arrive in mail
Chris is our candidate for the retirement board because he stands with us! Chris has been an OCEA member since 2000. Chris has been a leader in the workplace serving as an OCEA Steward since 2006 fighting for OCEA members in the workplace! Chris serves on the OCEA Board of Directors as a volunteer leader of the union with 18 of his peers. Chris is union strong!
VIEW FLIER
Steward Advisory Committee
September 24, 2018 | Noon–1 p.m. | OCEA Assembly Room, 830 N. Ross St., Santa Ana, CA 92701
Monthly meeting
OCEA Political Action Committee Meeting
October 8, 2018 | 5:30 p.m. | OCEA Assembly Room, 830 N. Ross St., Santa Ana, CA 92701
Monthly meeting
Columbus Day
October 8, 2018 | |
Holiday Observed
OCEA Steward Meeting
October 9, 2018 | Noon–1 p.m. and 5:30–6:30 p.m. | OCEA Assembly Room, 830 N. Ross St., Santa Ana, CA 92701
Monthly Steward meeting
OCEA Board Meeting
October 16, 2018 | 3 p.m. | OCEA Assembly Room, 830 N. Ross St., Santa Ana, CA 92701
Monthly Board meeting
Steward Advisory Committee
October 22, 2018 | Noon–1 p.m. | OCEA Assembly Room, 830 N. Ross St., Santa Ana, CA 92701
Monthly meeting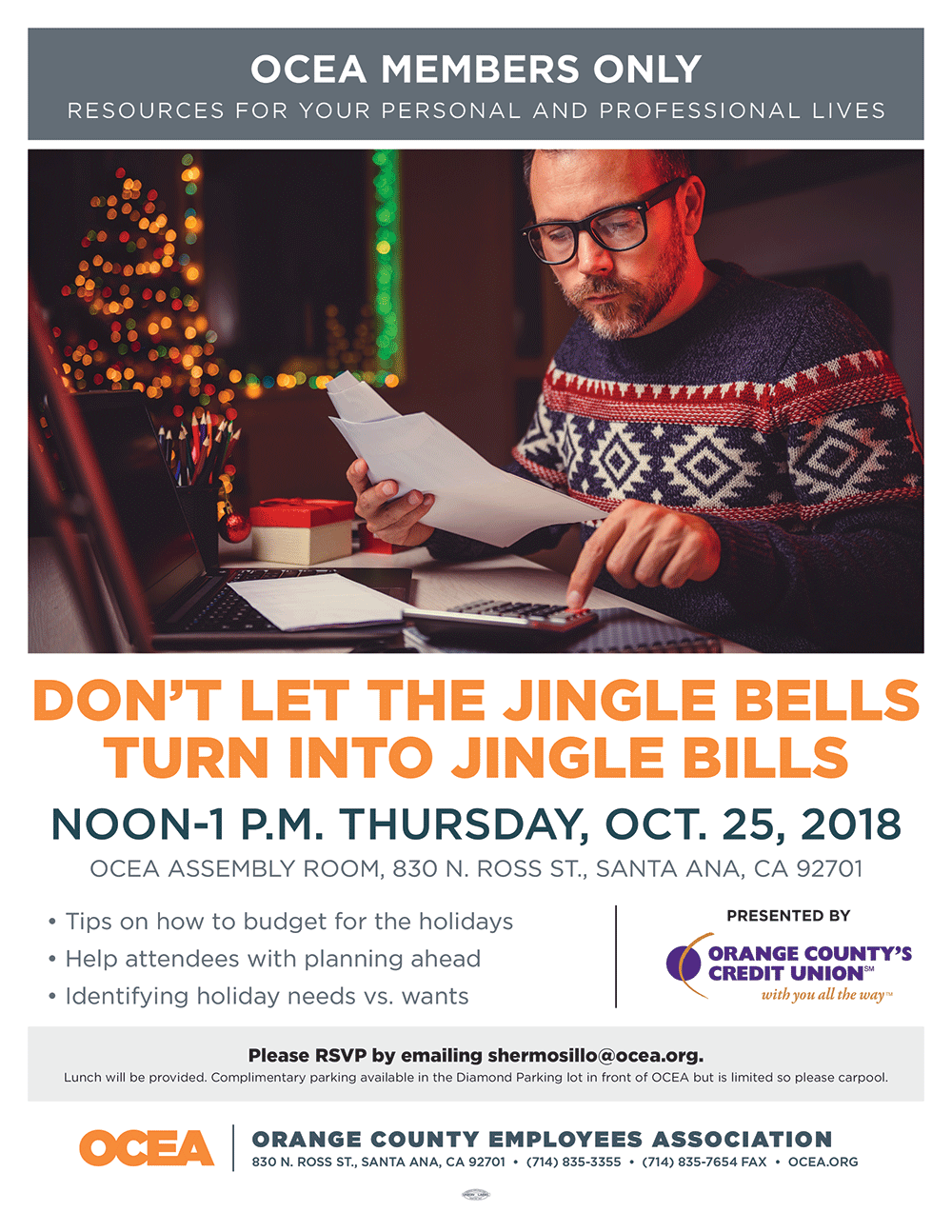 OCEA Members Only: Don't let the jingle bells turn into jingle bills
October 25, 2018 | Noon–1 p.m. | OCEA Assembly Room, 830 N. Ross St., Santa Ana, CA 92701
• Tips on how to budget for the holidays • Help attendees with planning ahead • Identifying holiday needs vs. wants
VIEW FLIER
Veterans Day
November 12, 2018 | |
Holiday Observed—County