Scholarship
Recognizing the value and importance of a college education, OCEA offers three $2,000 scholarships to the children or stepchildren of OCEA members (or whose legal guardian or financially responsible grandparent is an OCEA member). Applicants must be enrolled in or accepted to an accredited college, university or community college where they intend to enroll.
The 2021 OCEA Scholarship application period is closed. Congratulations to this year's winners!
---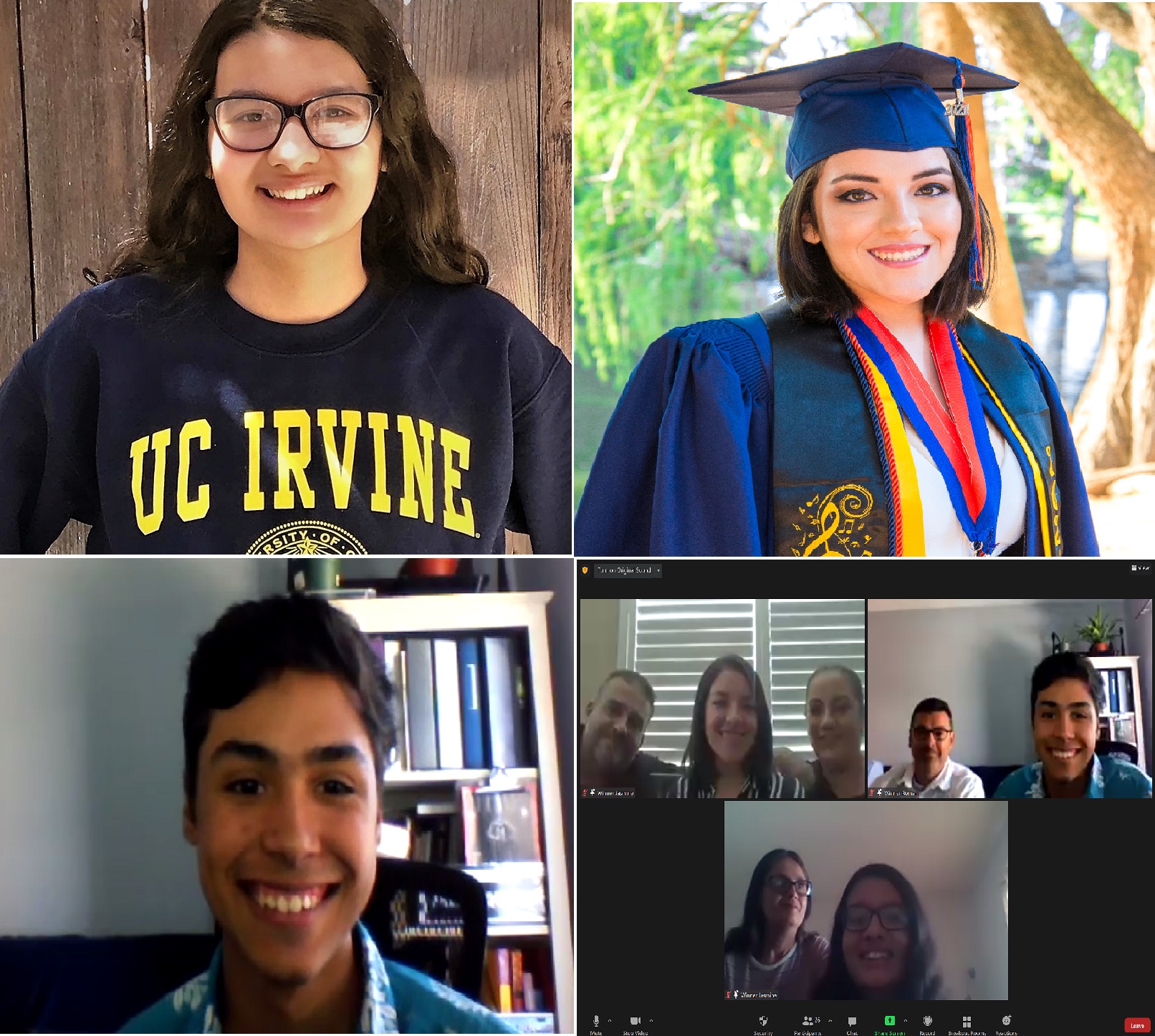 OCEA Scholarship winners and their parents hear the good news during a virtual Board of Directors Meeting Tuesday.
There were proud parents and happy students at the OCEA Board of Directors Meeting in July.
The Board awarded three $2,000 scholarships to children or dependents of OCEA members."We know how expensive higher education can be and any help working families can get makes a big difference," says OCEA 1st Vice President Judy Bowling, Scholarship Committee Chair. Selection criteria include excellent academic achievement and a 750-word essay describing how scholarship candidates would use their college education to improve the lives of working families.
And the winners are Jasmine Torres, Roman Marin, and Jasmine Chopra!
Jasmine Torres is an Honor Student with Distinction from Eleanor Roosevelt High School. She is dedicated to closing the pay gap faced by America's working women in comparison with men.
College: New York University
Major: Political Science with a track in Pre-Professional Law
Roman Marin is a National Honors Society member from Laguna Hills High School. Roman believes America's corporate structure exploits working people.
College: University of California Irvine
Major: Political Science
Jasmine Chopra is an Advanced Placement Scholar with honors from Aliso Niguel High School. She has a plan for preparing working people for new jobs in the digital age.
College: University of California Irvine
Major: Business
Congratulations to these talented young people and their OCEA member parents: Vineeta Chopra, Leslie Sandoval (Roman Marin), and Angel Torres. The OCEA Board of Directors Scholarship is one of the ways dreams of higher education can come true for working families.
In Solidarity,
Lezlee Neebe
OCEA President