A Message from Your New OCEA President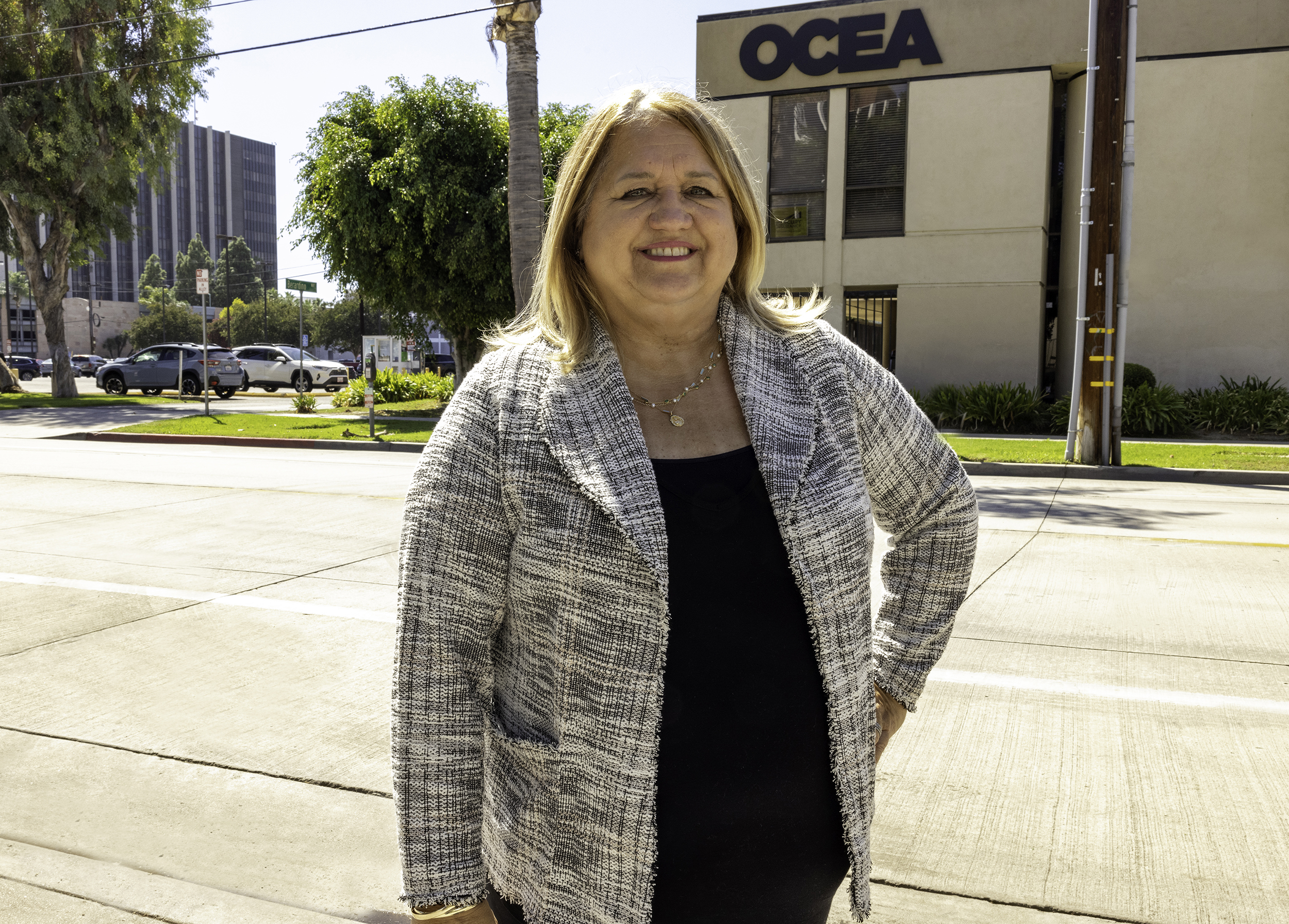 Dear OCEA member,
It is truly one of the great honors of my life to become your OCEA President. Thank you to the Board of Directors for your belief in me, and to retired President Lezlee Neebe for your steadfast commitment to OCEA's working families. As a County employee at the Public Defender's office since 1996 and an OCEA Board member for the last 10 years, I have spent my career as a Defense Investigator in service to the residents of Orange County and to the women and men who are OCEA.
I grew up going to IBEW picnics with my family; my father was a union electrician. I immediately joined OCEA when I began my career at the County because I knew the advantages of being a union member. Past OCEA Board Member Alan Dean Clow encouraged me to become a Steward, which I did, and now I've spent a decade on the Board—most recently as OCEA First Vice President.
During my tenure as President, I will continue to work hard to ensure you and your families are our focus at the bargaining table and beyond. Doing what's best for you will remain my top priority.
Earlier this spring at the Joint Legislative Conference in Sacramento, I sat on a dais in a meeting room at the State Capitol, in seats usually reserved for our State's lawmakers. From this seat, I—and several others representing O.C.'s House of Labor—questioned various elected officials about their support for several labor-backed bills as part of the California Labor Federation's legislative agenda.
By mid-summer, OCEA representatives were in San Francisco with the California Labor Federation—consisting of 1,200 member-unions across our state's trades and professions—for the first in-person Biennial Conference since the start of the pandemic. There, endorsements were made for the fall election and Labor Fed members stood in solidarity with Starbucks workers and marched in the streets with the Amazon Labor Union against Amazon's entry into health care.
At the legislative level, in the ballot box, or on the pavement, the Labor Movement remains THE MOVEMENT OF THE PEOPLE. Nearly 70 percent of today's Americans support unionization. The solidarity and values we carry are the lifeblood of a fair and balanced society; something more and more Americans have come to realize in recent years.
Not only am I honored by the moment, but I am also excited by the opportunities that lie ahead for us all. This is a critical year for OCEA with two upcoming, important elections. The first election is Adele Tagaloa for OCERS. Adele has worked tirelessly over the past two years as a Trustee on the County's Retirement Board. I know Adele will continue to assure our retiree and member retirement funds are safeguarded and invested wisely. Your ballot should be at your home now; please vote for Adele and mail the ballot back the next day.
We are also in a fight for the culture of the County of Orange, as Supervisor Katrina Foley is up for reelection in District 5. Supervisor Foley is a dedicated public servant with a worker-friendly ethos. In the fall election, we can help reelect a true champion for you and your co-workers. In the many years I have worked with the County—and since the inception of the Orange County Employees Association in 1937—there has never been a pro-worker majority on the Board of Supervisors.
This is truly a historic opportunity.
I look forward to serving as your President and I hope you will stand side by side with me during these exciting times.
In Solidarity,
Judy Bowling
OCEA President
Senior Investigator, OC Public Defender
Publication Date: September 21, 2022