AMEA Updates: Council Member Kurtz Visits AMEA, JDQ Update & more!
WELCOME TO THE FIRST INSTALLMENT OF THE
AMEA NEWS BRIEF!
This is our place to periodically highlight AMEA members, our work, news and events. If you have news to share, please email OCEA Communications Director Niyaz Pirani at npirani@ocea.org. You could see your story here or on our social media soon! Click here to follow us on Instagram and Facebook.
---
COUNCIL MEMBER NORMA KURTZ VISITS AMEA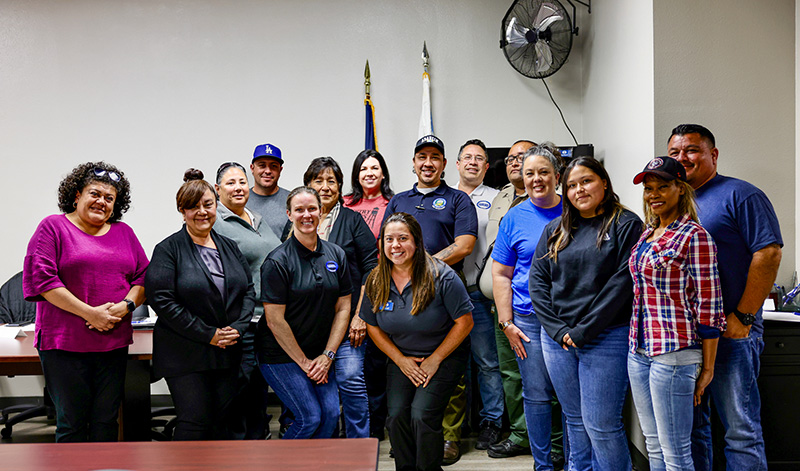 One of the best reasons to join us at AMEA Board of Directors meetings (typically held every last Thursday of each month) is because we often have visits from guests throughout the labor community and political world. Our October guest was Anaheim City Council member Norma Campos Kurtz, who represents Ward 4. Council Member Kurtz was appointed to her seat when then Council member for Ward 4 Avelino Valencia was elected to the State Assembly. Council Member Kurtz, a 20 year resident of the district, will run for her seat in 2024.
Ward 4 consists of the southern-most portion of Anaheim, which includes the resort area and Disneyland.
Council Member Kurtz spoke about her work on staff with former State Assembly member Tom Daly and as director of workforce and economic development at the Orange County Labor Federation. She also spoke about how her previous roles carry over into her work on the City Council including her platform to address homelessness and to expand city services such as code enforcement and public safety.
We thank you for the candid conversation, Council Member Kurtz!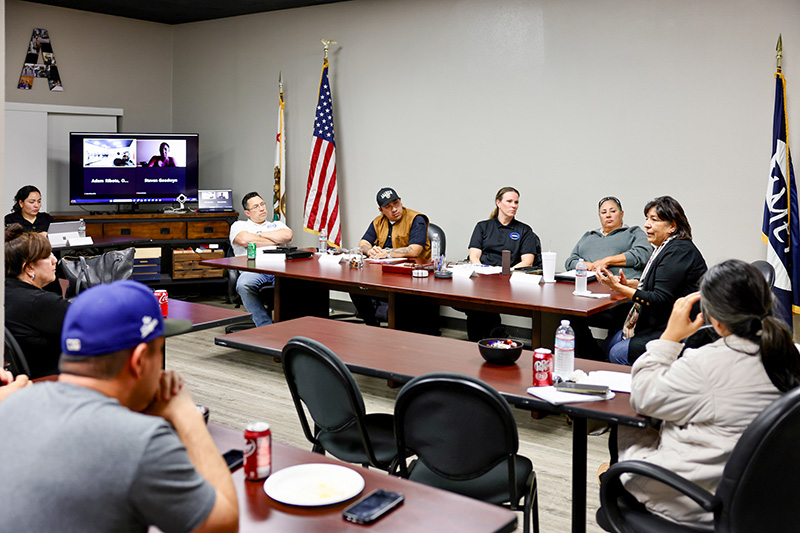 ---
THANK YOU TO EVERYONE WHO DID THEIR PART WITH THE JDQ!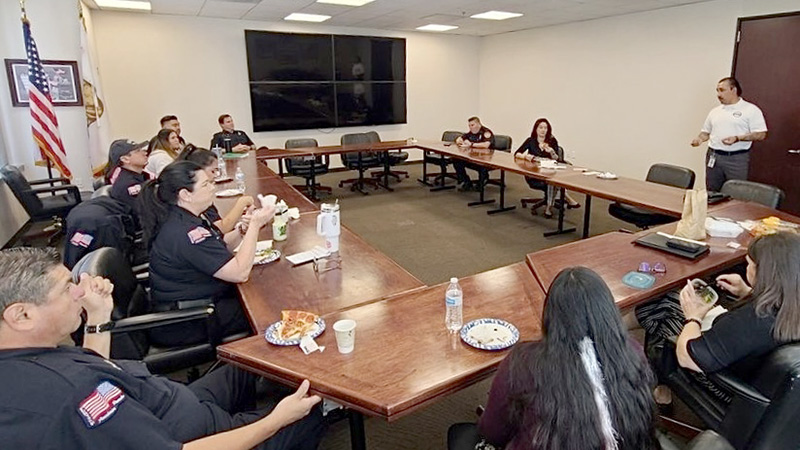 AMEA appreciates all members who took part in the citywide Classification & Compensation study that was conducted in October. We're happy to report more than 90% off all Job Description Questionnaires were completed by those selected for the questionnaire and their co-workers who wanted to collaborate and share their input. These questionnaires are critical to ensure your classification is matched as closely as possible to similar positions in the competitive labor market.
Currently, supervisors across departments are reviewing the JDQs before submitting them to Segal, the City's consultant for this study.
(Pictured: AMEA Treasurer Rafael Avila of the Planning Department speaks with Anaheim Fire & Rescue's Community Risk Reduction Officers and Clerical Staff about the Class & Comp study.)
---
CODE ENFORCEMENT STAFF RECOGNIZED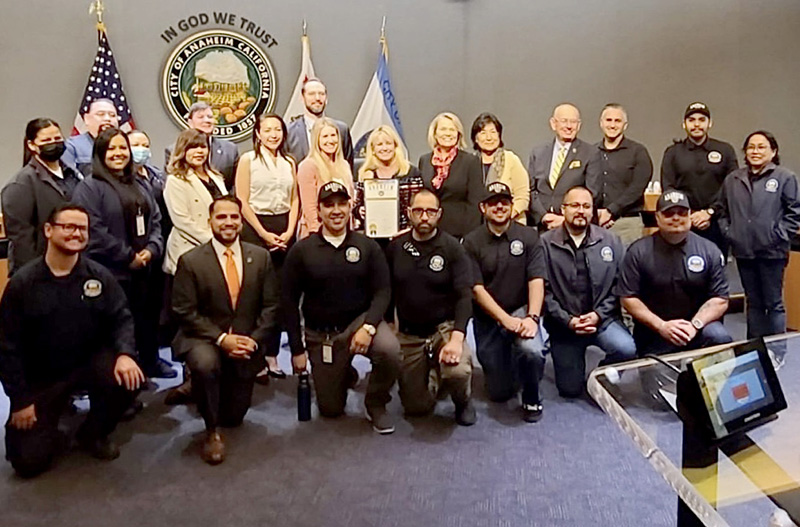 The Anaheim City Council at its October 24 meeting approved a proclamation recognizing the second week of October as Code Enforcement Officer Appreciation Week in the City of Anaheim. Congratulations to all AMEA members who work in Code Enforcement, and thank you for your hard work!
(Pictured: Members of AMEA's Code Enforcement team accept their proclamation.)
---
AMEA'S END OF SUMMER BBQ WAS A GREAT SUCCESS!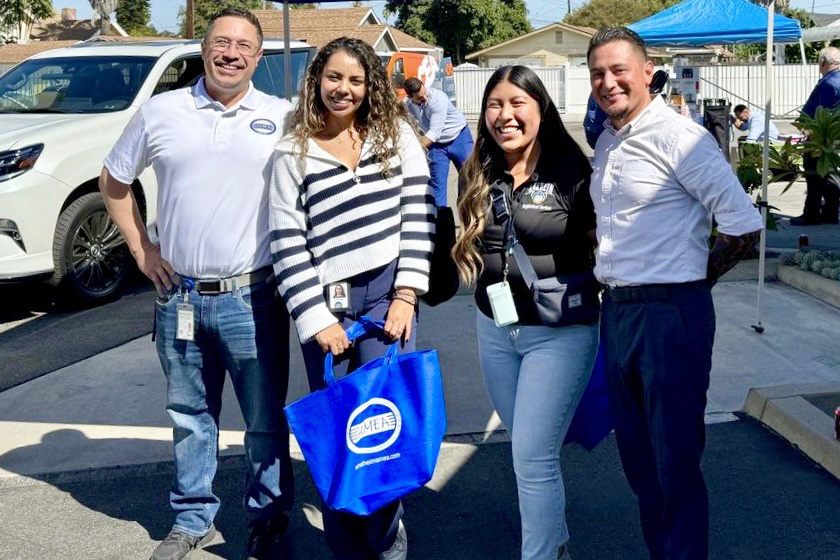 We love having AMEA members over for a BBQ featuring burgers from AMEA and the locally-famous OCEA Hot Dog Wagon with the Official Hot Dog of the Orange County Labor Movement. It was great to see so many member faces after a long, hot summer making Anaheim a better place for our residents. Thank you to everyone who showed up in full force ... you all were hungry! A special congratulations goes out to the winners of our raffle: Manual Alvarez in Public Works; Deborah Johnstone in Public Works; Carmela Mendoza in the Police Department; and Derek Sigma in Public Works!
(Pictured: Above - AMEA First Vice President Jason Perez enjoying the event with members; Below - AMEA members from Code Enforcement show out at the BBQ!)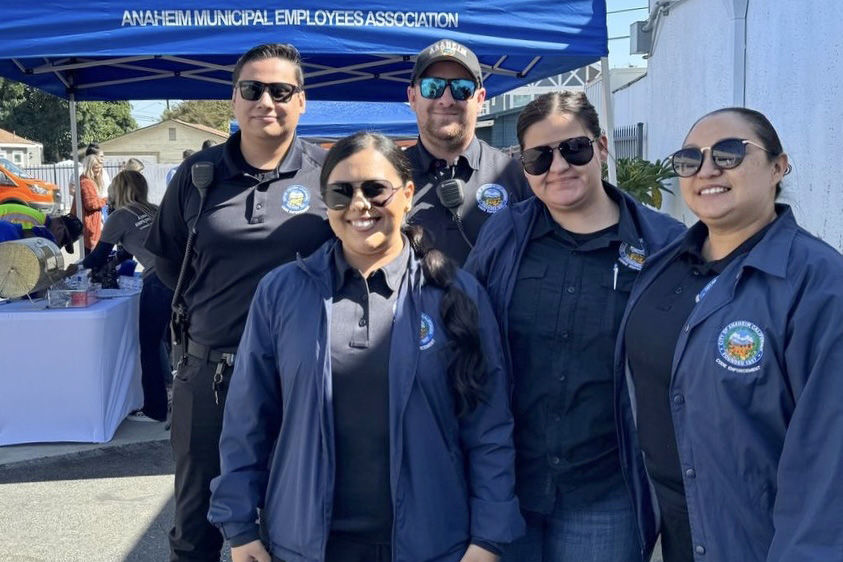 Publication Date: November 8, 2023