BCEA BBQ WEDNESDAY 6/22
Dear Brea City Employees Association member,
On behalf of the Orange County Employees Association, we would love to have you out for lunch and to meet your BCEA Board and OCEA staff! We'll fire up the OCEA Hot Dog Wagon and bring tons of OCEA swag for you, too. We can't wait to meet you all … see you from noon to 1 p.m. Wednesday!
In Solidarity,
OCEA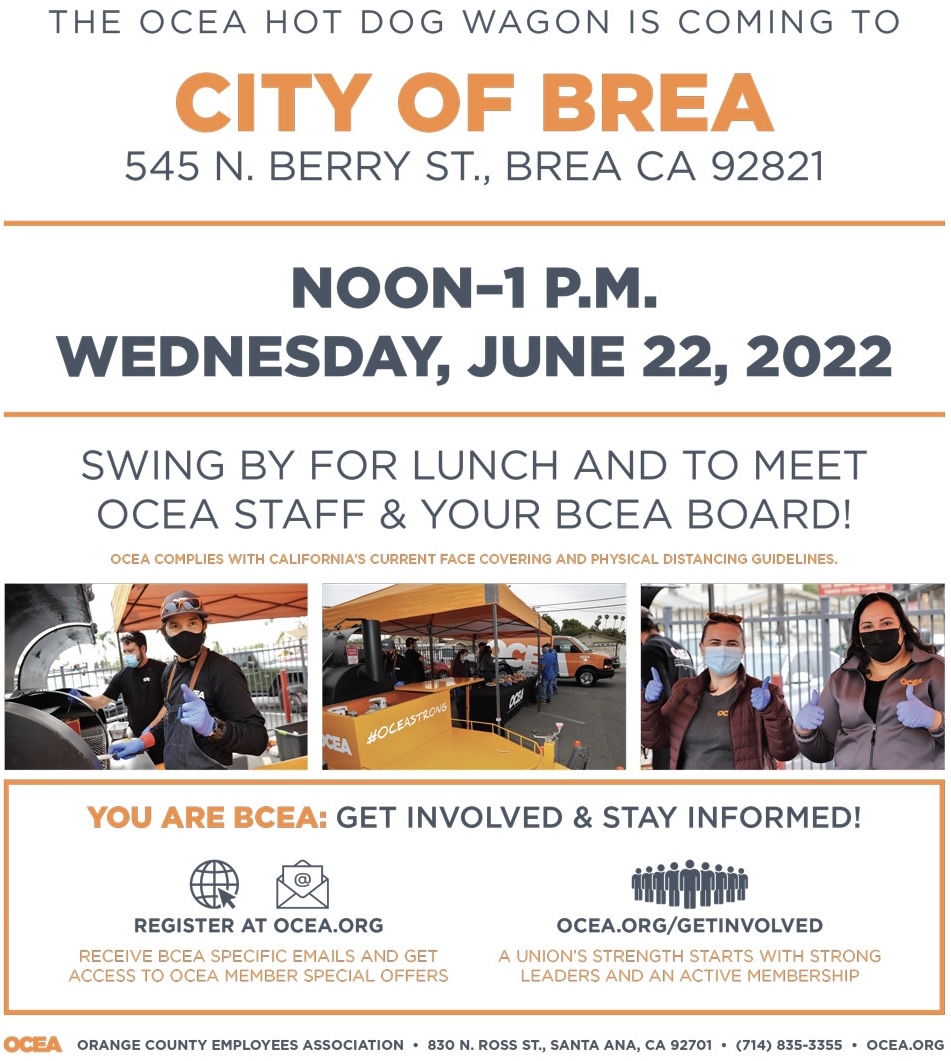 Publication Date: June 15, 2022