CFS Caseload Mgmt. Meeting—Aug. 21, 2019
Dear OCEA member at Children & Family Services:
Our next OCEA/CFS Caseload Management Forum is being held at 9 a.m. Wednesday, Aug. 21, 2019 at 800 N. Eckhoff, 4th Floor, Room 4008. Adding your voice and participation at a "round table" discussion is highly encouraged.
This is your opportunity to address concerns and be a part of the conversation with management. The goal is to work collaboratively on caseload and workload solutions. Contact me at (714) 835-3355 or at bwashington@ocea.org should you have any questions or comments.
Standing together, we have a stronger voice. See you Aug. 21!
In Solidarity,
Bridgette Washington
Operations Manager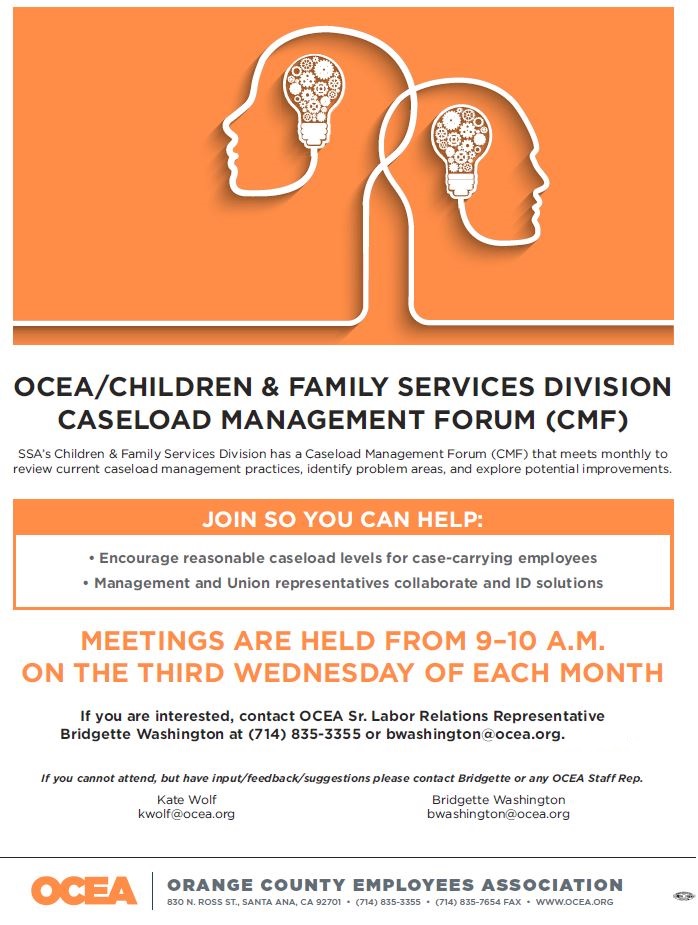 Publication Date: August 14, 2019