Negotiations Update: Take Your Survey by Feb. 23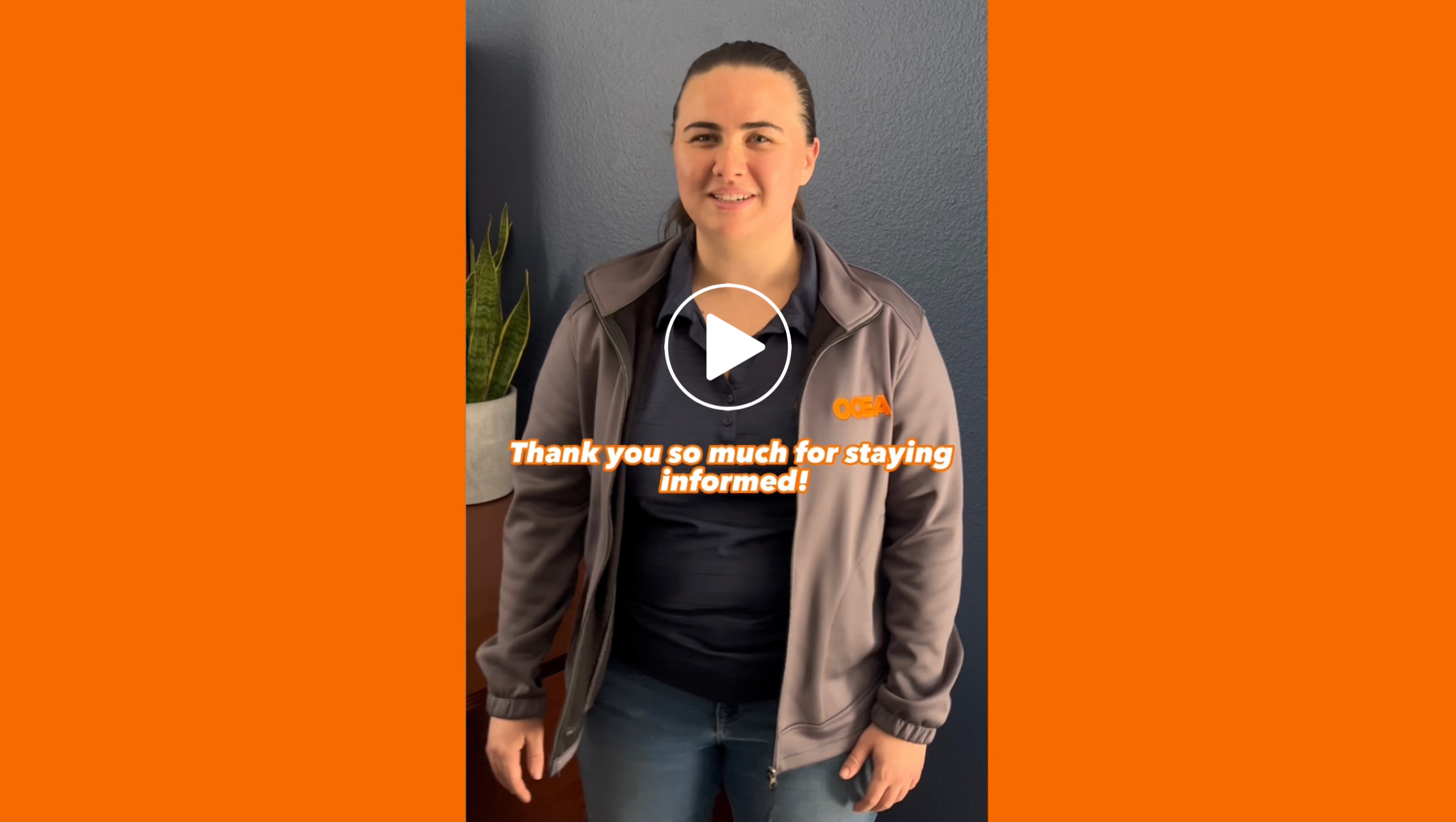 Dear OCEA member,
The deadline for the 2023 County Negotiations Survey is just six days away! Please CLICK HERE to submit your completed survey anytime on or before 5 p.m. Feb. 23, 2023. Your input is integral and your priorities will help us craft our proposal. Thank you to all OCEA members who have already completed your survey!
Outside of the survey, preparations are well underway on both our labor relations and organizing fronts. OCEA staff has been busy for the last several months researching a variety of items including, but not limited to, the market, inflation, and the County's financials. This research positions and prepares OCEA to fight for the fair contract you and your co-workers deserve during these trying economic times. Our Communications & Organizing Team has taken to the streets to present a Negotiations 101 training at various agencies and will continue to provide updates in-person throughout negotiations at various County locations.
Please click the video above to watch OCEA Senior Organizer Alisha Greene talk more in-depth about OCEA's recent preparations heading into County negotiations.
Negotiating your contract is the most important process we engage in as a union. These negotiations mark a New Day, as we have the first labor-friendly Board of Supervisors in Orange County's history standing with us. But that does not mean we can be any less vigilant. We are determined to move the County to reinvest in public servants while also addressing the workplace challenges facing us.
We hope you have a great President's Day Holiday Weekend. Please remember to leave time to complete your survey by 5 p.m. Feb. 23, if you have not done so yet.
If you have questions about negotiations or the survey, please contact OCEA at 714-835-3355. To receive text messages about negotiations from OCEA, text NEGOTIATIONS to 43506.
In Solidarity,
OCEA
Publication Date: February 17, 2023