Court MOUs Ratified
Dear OCEA member,
I am writing to let you know that members of all three OCEA-Court bargaining units have ratified their tentative agreements with the Court. All workers in the General, Court Clerk, and Supervisor Units will see the terms and conditions of the new contract go into effect in the pay period starting November 8, 2019.
The ratification vote was administered by an independent third party entity which specializes in high security elections, and the results have been certified by members of the OCEA bargaining team.
All workers will receive a 2.5% general wage increase and the $1,000 lump sum bonus; additionally, Court workers hired before 1/1/13 who pay the reverse pickup will see the first reverse pickup reduction of 1.291% (a total pay increase of 3.791%). These changes will be reflected in your November 27, 2019 paycheck.
Those of you who have over twenty years of service will also begin accruing your 5th week of vacation during the November 8 pay period. You can review the terms of the agreement below.
Thanks to each of you who expressed your opinion through your vote.
In Solidarity,
Charles Barfield, OCEA General Manager
Lead Negotiator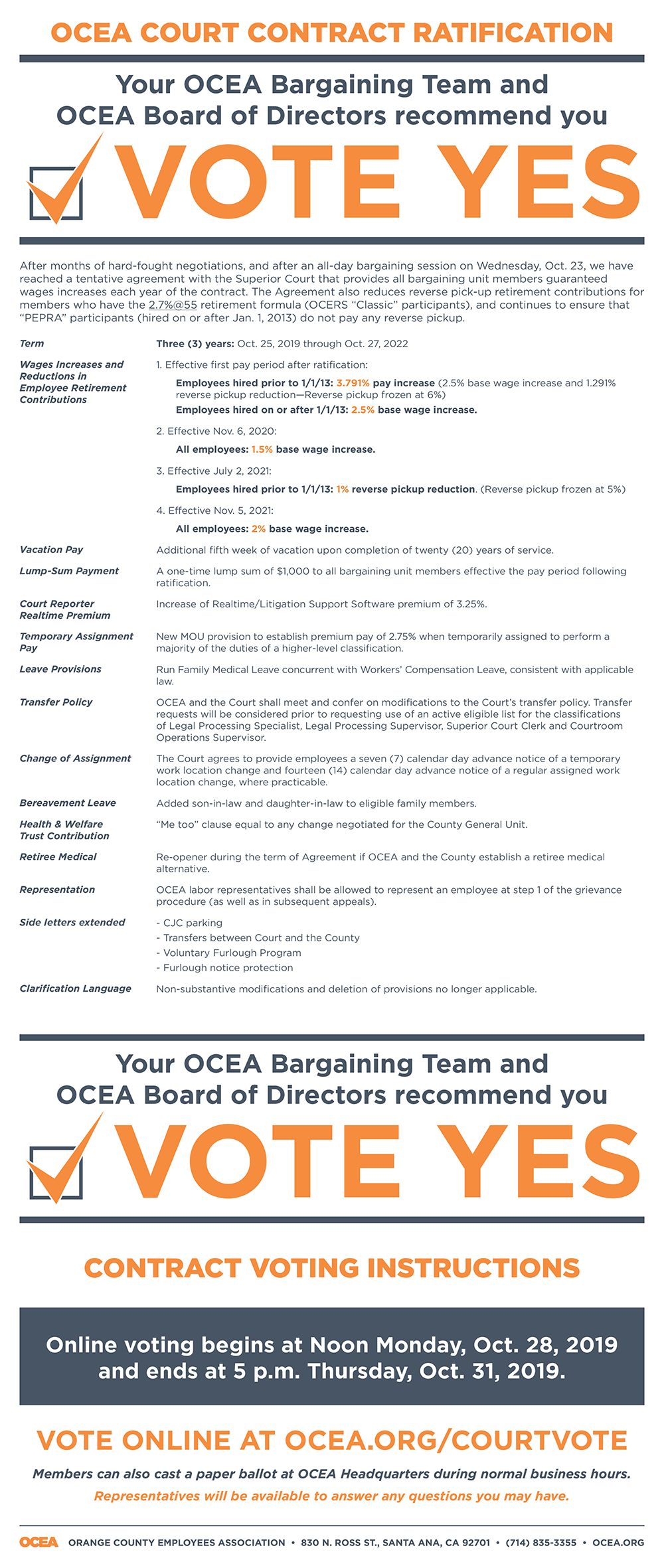 Publication Date: November 1, 2019