Court site visit schedule - See you soon!
Dear Court member,
Please plan to attend the upcoming membership meeting at your respective Justice Center. We will provide updates on the LPS Market Study, the planned Mediator Market Study and the recent legislative advocacy trip to Sacramento. We had a good turnout at the LJC site visit yesterday.
We are planning three half-hour sessions at each Justice Center from 11:30 a.m. to Noon; Noon to 12:30 p.m. and 12:30 p.m. to 1 p.m. You need only attend one of the sessions.
Lunch will be provided so please RSVP at RSVP@ocea.org. See the flyer below for details on the site visit at your Justice Center.
I look forward to seeing you all soon.
In Solidarity,

Michelle Rubio
Labor Relations Specialist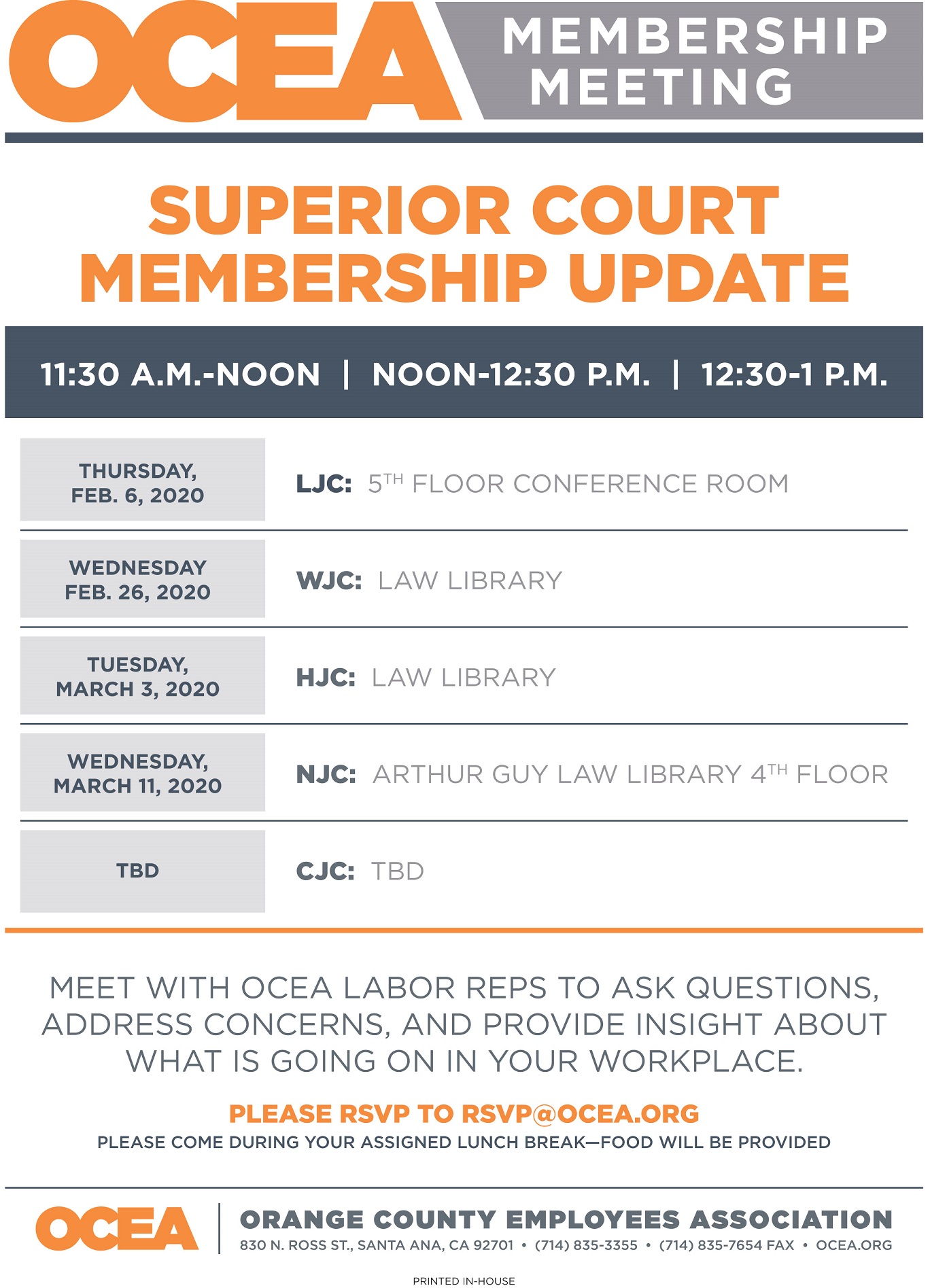 Publication Date: February 7, 2020