Enjoy the President's Day holidays
Dear OCEA member,
Today is President Lincoln's Birthday - a County and Court holiday. OCEA will be closed today and again on Monday, February 17, 2020, in recognition of President Washington's Birthday (now known as President's Day).

As we honor two of our nation's most important Presidents, let's also remember that these holidays were negotiated by OCEA members who preceded you because they believed in the importance of family and work-life balance. You should be justly proud of the work you do whatever public service you perform.

The power of our union comes from strength in numbers. That strength puts us in a formidable bargaining position when negotiating with our employers. OCEA's political power is no different. Voting has already begun in the March 3rd Primary Election. OCEA endorses candidates that stand with you - your wages, your benefits, your retirement security. Please take a look at OCEA's Voter Guide below before marking your ballot. We are stronger together.

Enjoy the President's Day holidays with your family and friends.
In Solidarity,
Charles Barfield
OCEA General Manager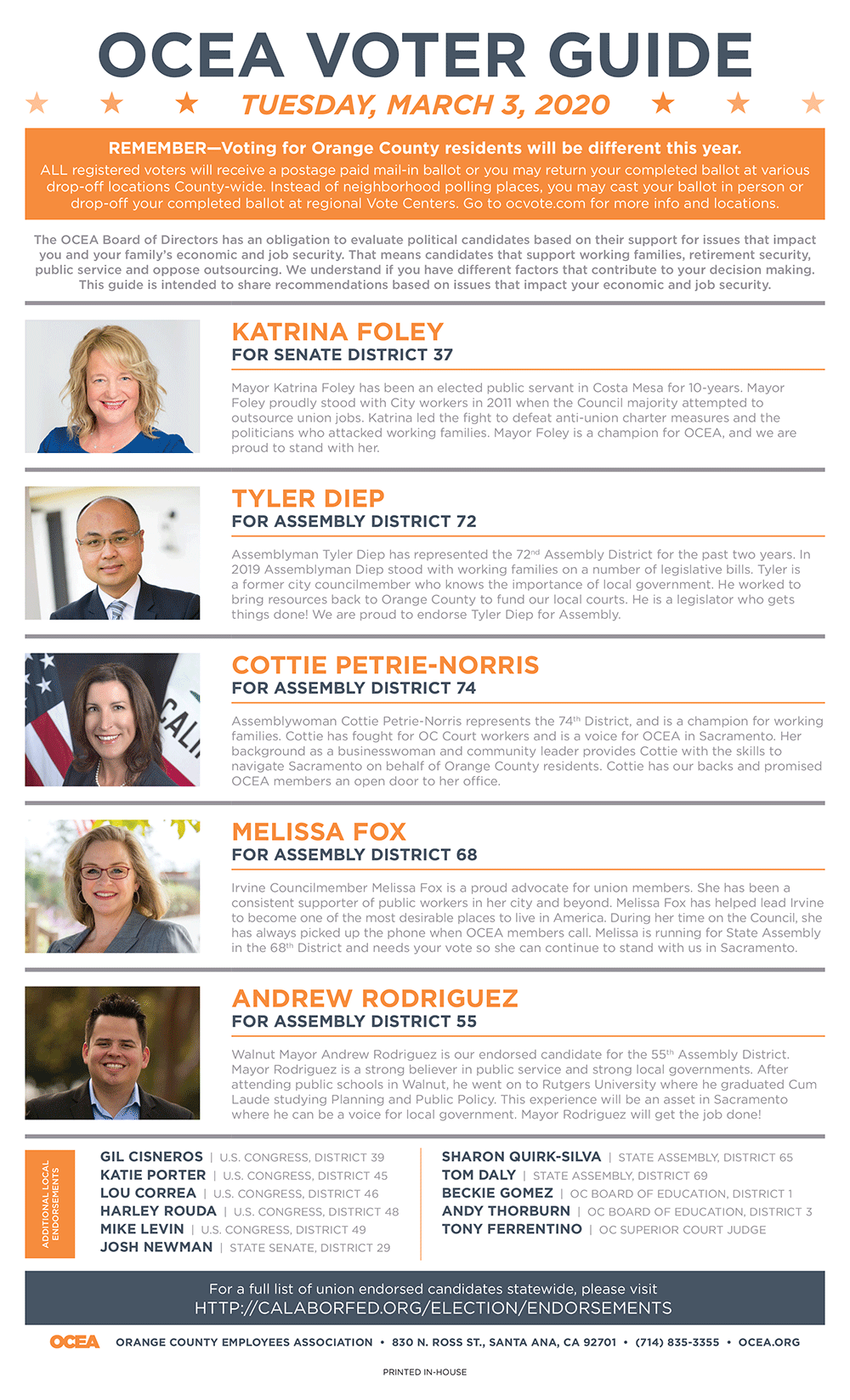 Publication Date: February 11, 2020