Fat Burger food distribution for families in need
Dear AMEA member,
We all know people who can use a little help with basic needs. Tell them about a unique and fun food distribution opportunity—Fat Burgers to go!
The event takes place Friday, January 15. It's first-come, first-served so get there early. Registration begins at 2:30 p.m. Please see the flyer below for more information. This drive-thru food distribution is brought to you by ICNA, the Islamic Circle of North America, and several local community groups.
This is a hard time for many working families. Any help goes a long way plus Fat Burgers are very tasty. Thank you, sponsors!
In Solidarity,
Mike Holmes
AMEA President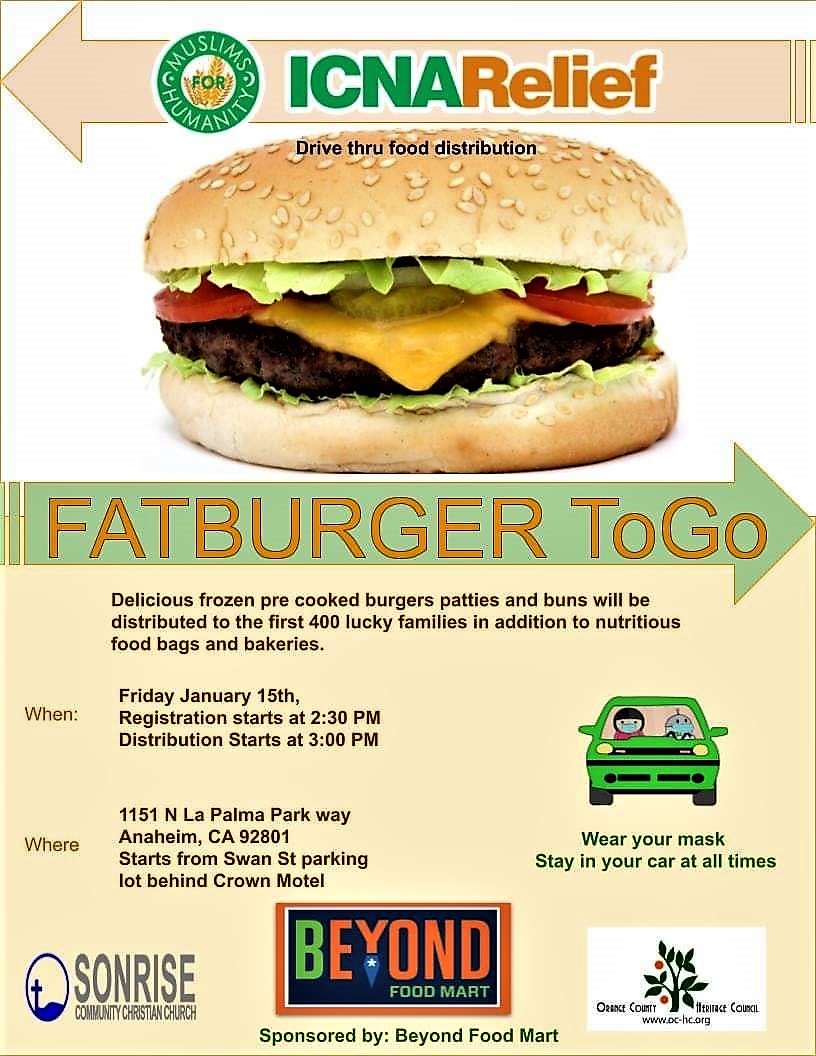 Publication Date: January 11, 2021