Friday! Join Supervisor Katrina Foley at a remembrance for COVID victims
Dear OCEA Member,
The COVID-19 pandemic has altered the course of our lives in so many ways. We've changed how we live and how we work. We've lost friends and loved ones. Even as vaccination programs and dedicated public workers help move California towards reopening, our personal losses will stay with us forever.
To honor and recognize the more than 5,000 lives lost to COVID-19 in Orange County, Orange County Supervisor Katrina Foley invites you to attend a COVID-19 memorial on the evening of Friday, June 11.
Location: The Lake behind the Avenue of the Arts Hotel, 3350 Avenue of the Arts, Costa Mesa, CA 92626
Time: 7:30 PM
We will be joined by community leaders, frontline workers, and residents from across Orange County's Second District. Please bring a flower or a photo of your loved one for the memorial. This is an opportunity for us to come together to mourn, reflect, and find strength in each other.
If you have any questions, please do not hesitate to reach out to Supervisor Foley's office at Katrina.Foley@ocgov.com or call (714) 834-3220.
In Solidarity,
Charles Barfield
OCEA General Manager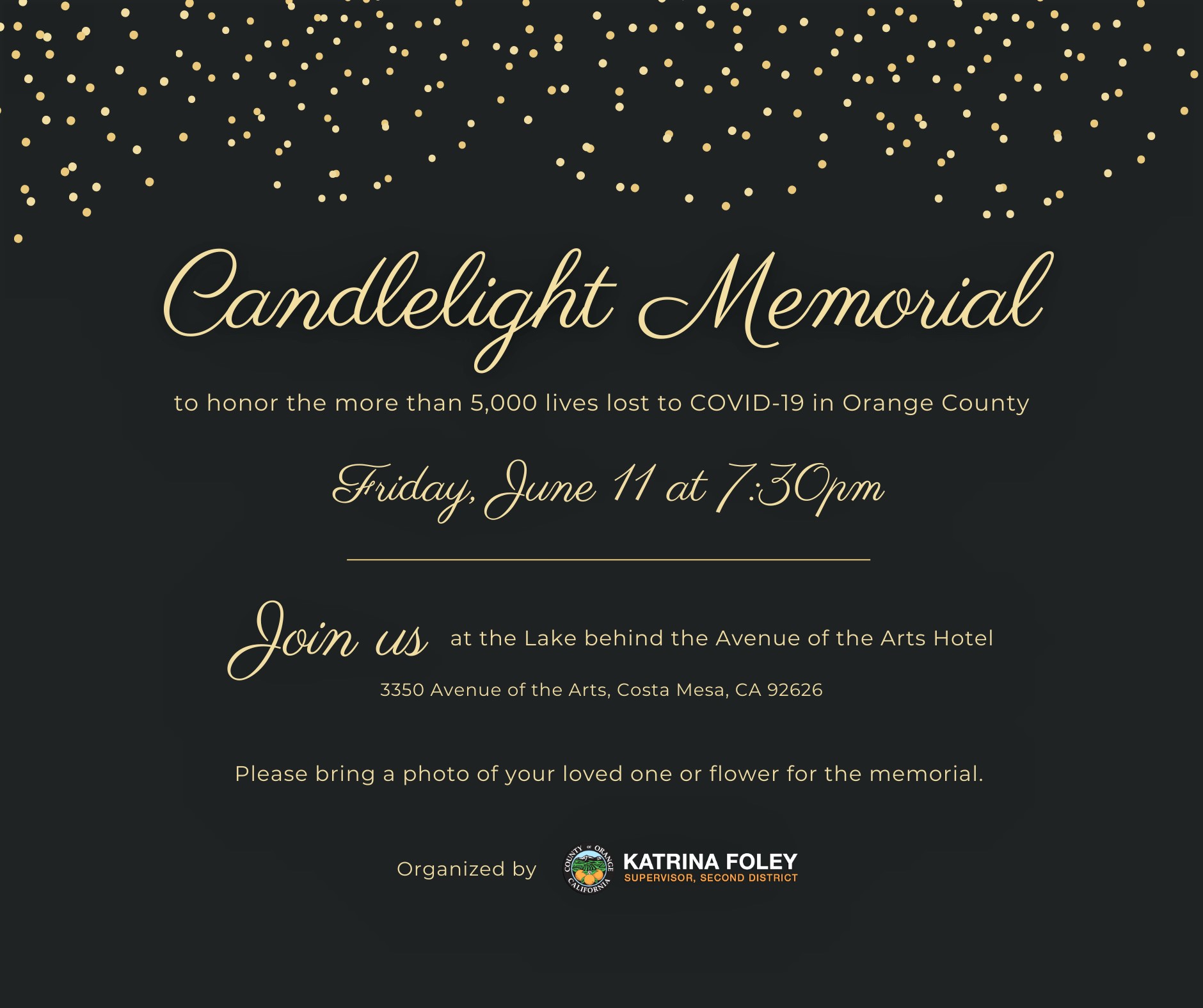 Publication Date: June 9, 2021