Fullerton city services at risk - Community Meeting Tomorrow!
Dear OCEA Member,
Our records indicate that you reside in the City of Fullerton. The public servants who provide services to the residents are OCEA members in the affiliated Fullerton Municipal Employees Federation (FMEF). Like you, these essential workers have stepped up to keep City services running in challenging circumstances.
These fellow union members are faced with a Council majority that is forcing staff cuts even as financial data shows the City's projected deficits are inaccurate and funding lost during the pandemic is being backfilled with federal assistance. The Council's politically motivated approach threatens the quality of life in Fullerton and the livelihoods of dedicated workers.
To learn more about this situation facing your City, join your co-workers, local leaders, and residents for an important Community Meeting, Tuesday, July 13, 2021, from 5:30 p.m to 6:30 p.m. The meeting will be held virtually on Zoom:
https://us02web.zoom.us/j/83662954906?pwd=K25TVmRXSGtmNDZhTGs0ZUs5cVozUT09
Meeting ID: 836 6295 4906
Password: 036256
By Phone: (253) 215-8782 or (301) 715-8592
OCEA is also bringing its famous hot dog wagon to Fullerton City Hall tomorrow from 11:30 p.m. to 1 p.m. If you are off work or in the area for lunch, please stop by and meet your City workers. See the flyer below. FMEF is building a coalition of people inside and outside of the City who are committed to standing with workers. The time has come to fight for City services and Fullerton residents.
See you on Tuesday!
In Solidarity,
Veronica Rodarte
Sr. Labor Relations Representative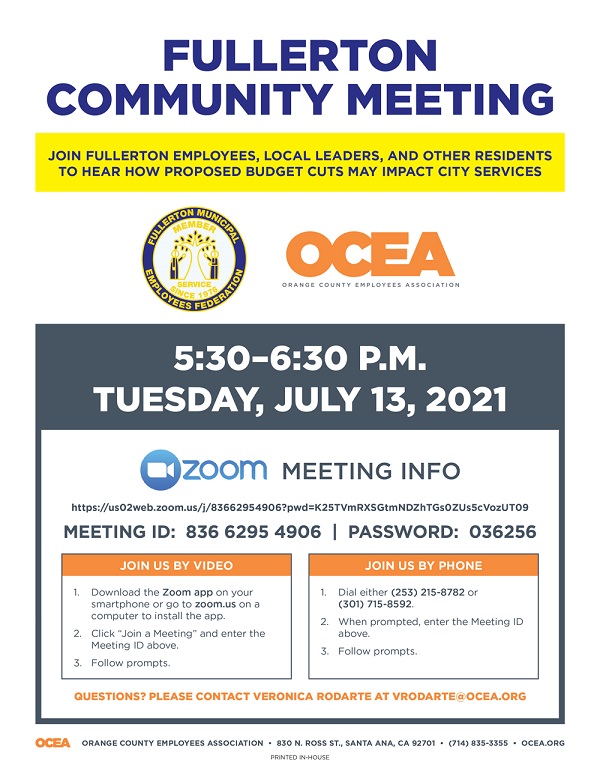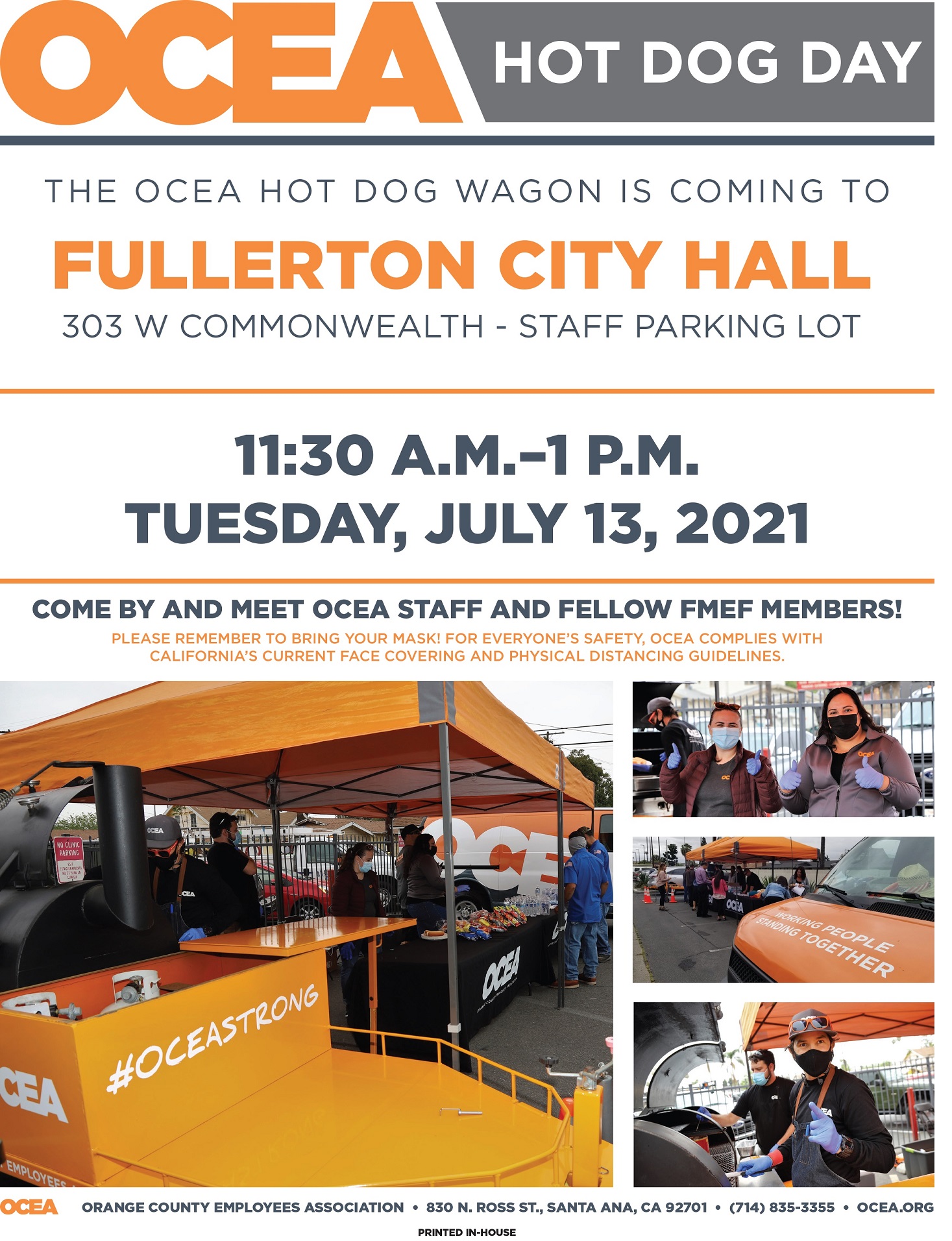 Publication Date: July 12, 2021