LPS Class and Comp Study UPDATE
Dear OCEA member,
As you know, a Market Study was negotiated by OCEA in order for the Court to properly evaluate the job of an LPS and to determine if the compensation structure is appropriately aligned with the market. Since our last update, steps four and five of a six-step process have been completed. That means the final step is for the Court to deliver their findings to LPS workers and OCEA Labor Relations Representatives for review.
We anticipate meeting with Court management later this month. If you wish to be part of a committee that evaluates the Court's proposal and helps make determinations, please contact me at bwashington@ocea.org.
I appreciate your participation in what is proving to be a lengthy process and, by standing together, we can push it the last mile.
In Solidarity,
Bridgette Washington
OCEA Operations Manager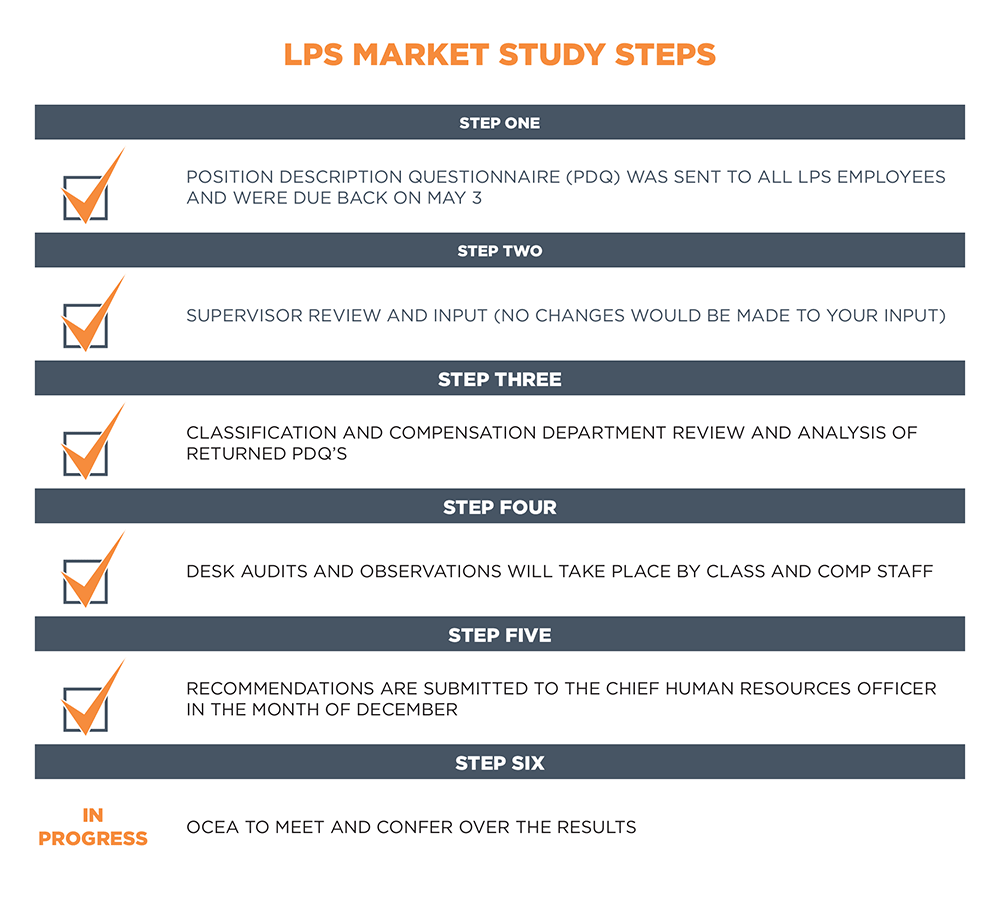 Publication Date: January 7, 2020