Media Alert! FMEF In the News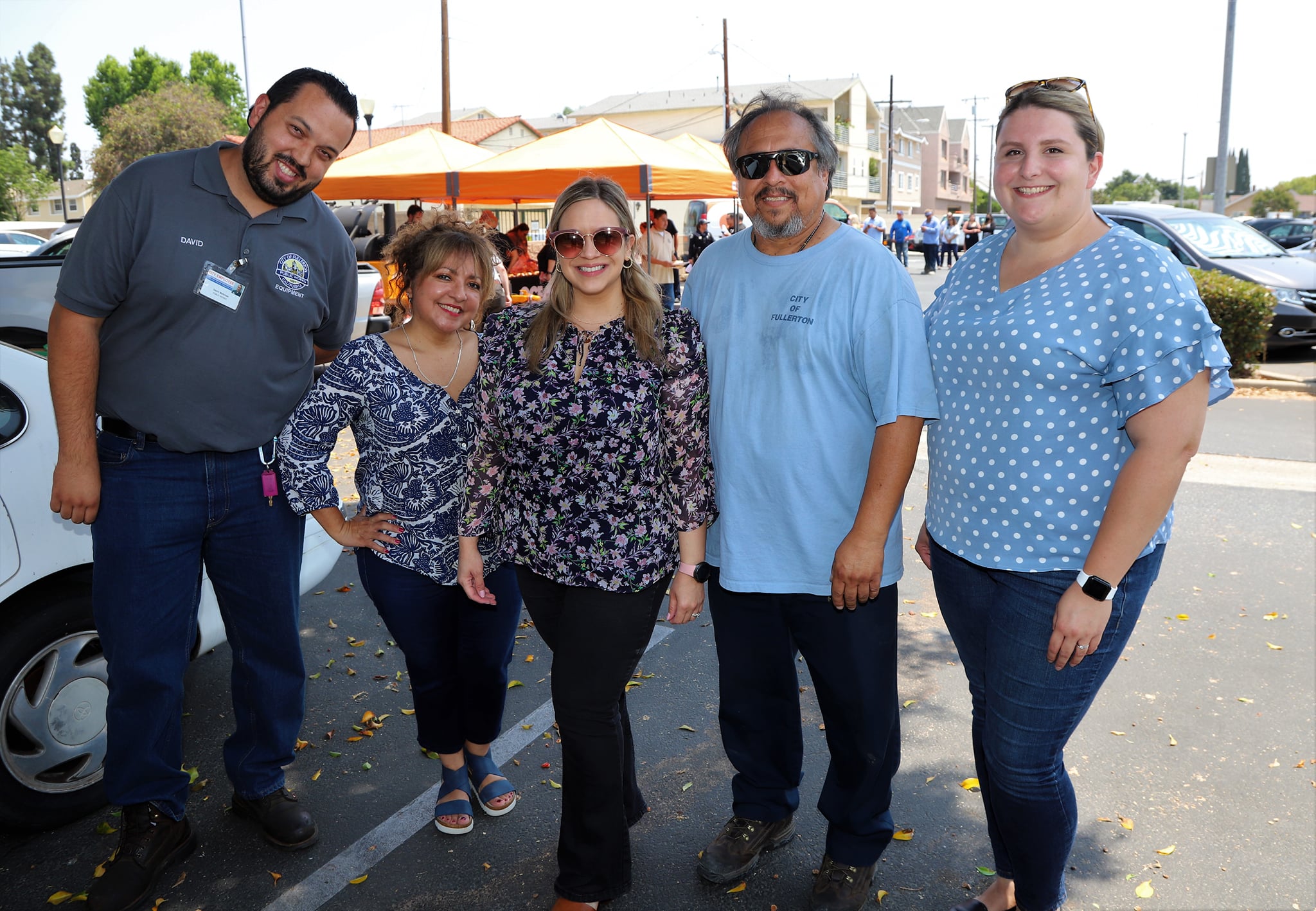 Members of FMEF's 14-member Board of Directors include (left to right) Dave Mallone, Sabrina Rodriguez, Carlene Furlong, FMEF President Ed Bargas, and Delaney Cosgrove.
Dear FMEF Member,
Last week, FMEF joined together with workers, fellow union members, community leaders, and elected officials for an update on City service cuts. The FMEF team educated members of the community about some of the service constraints that currently exist for Fullerton workers, and how any proposed cuts will further harm the residents. The important work that FMEF members do to enhance the City and keep the residents safe were front and center. From the City's infrastructure, beautification projects, recreation for seniors and children, equipment maintenance for the City fleet, or repairing a water main, FMEF workers are in the community keeping up the quality of life in Fullerton.
To continue to educate the community about the value of Fullerton services, FMEF President Ed Bargas and the OCEA team authored a community editorial highlighting the negative impacts of Fullerton service cuts. Click here to read the column Bargas: Fullerton at a Crossroads, Political Ideology vs. City Services, in the Voice of OC.
In Solidarity,
Veronica Rodarte
Sr. Labor Relations Representative
Publication Date: July 20, 2021