OCEA demands protections for workers fighting the COVID-19 emergency
Dear OCEA member,
The past several weeks have been unprecedented for our nation and our union. We are adapting to new realities with the same values that have guided our union—advocacy, member involvement and strength in numbers. Our workplace leaders and staff are advocating for our members, demanding fair treatment and adequate protection. As this emergency continues, it will be important for our union to demand workers and their families are kept safe. As the emergency hopefully dissipates, we will have to demand that front-line public workers are reinforced and not attacked in the aftermath.
In coming weeks worker safety will continue to be our top priority. We will be present and available for our members and for our community. And it will be local public workers who will be there for the transition when this crisis eases. The soul of American democracy exists because residents care about other residents. Our moral mission is to protect and empower everyone in our community. We will meet this challenge together.
Thank you for all you do.
In Solidarity,
Charles Barfield
OCEA General Manager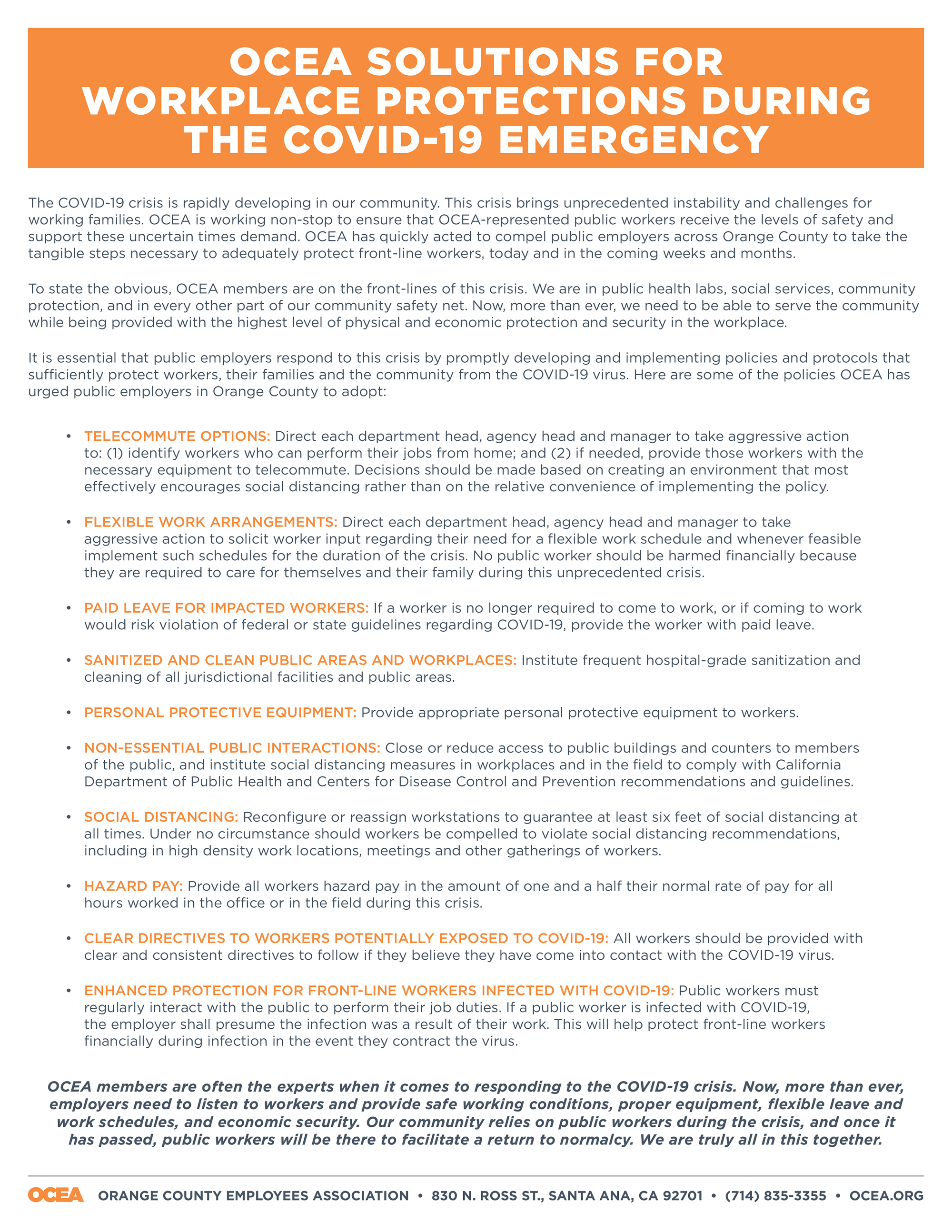 Publication Date: March 23, 2020