OCEA remembers SSO Melvin Guevara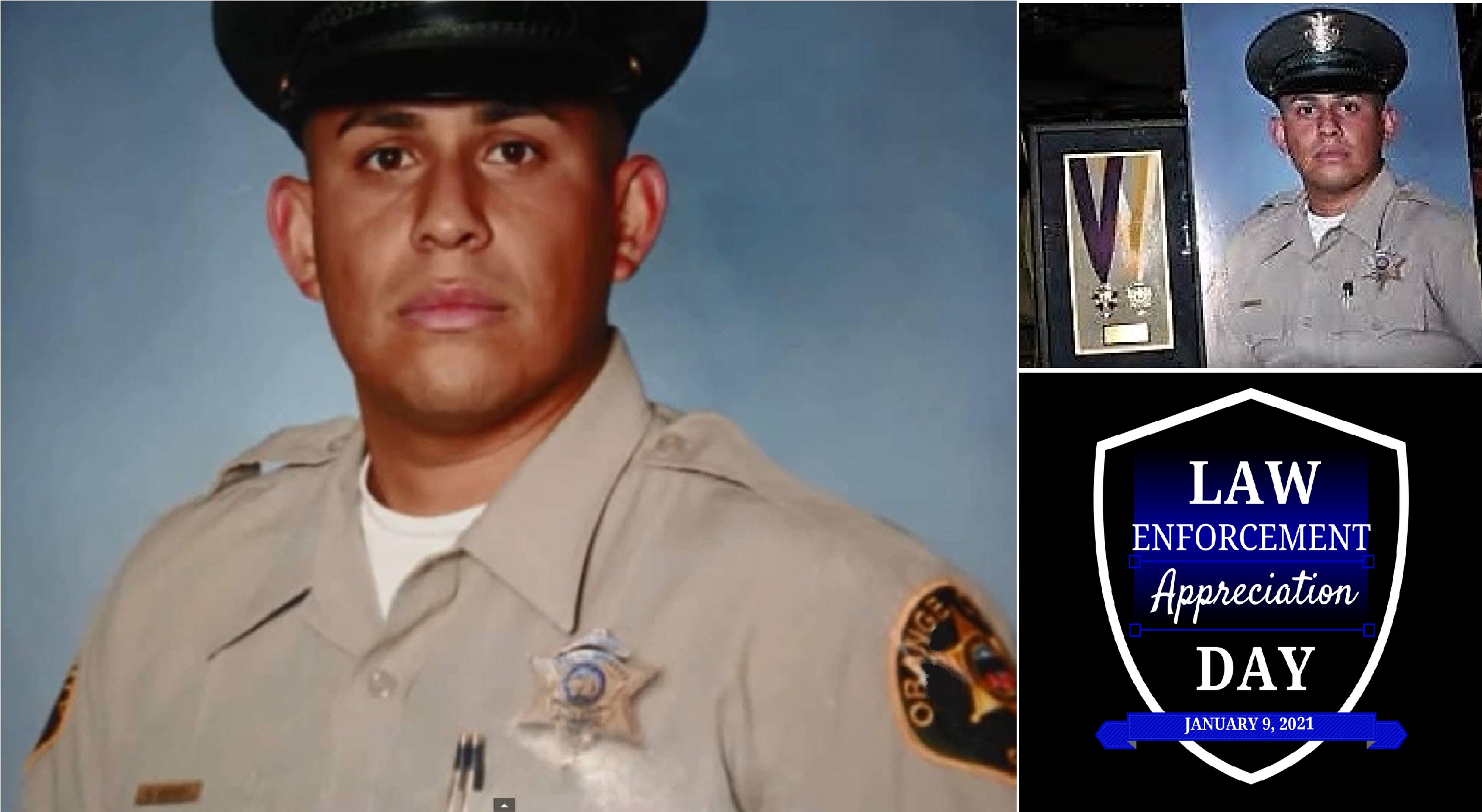 SSO Melvin Guevara was posthumously awarded the Medal of Courage and the Purple Heart at the 2006 Orange County Sheriff's Medal of Valor Awards.
Dear OCEA member,
Tomorrow is Law Enforcement Appreciation Day (LEAD) as designated by PORAC, the Peace Officers Research Association of California. In addition to thanking all of our OCEA members for the work they do 24/7 to keep our community safe, I wanted to ​take this opportunity to remember SSO Melvin Guevara who tragically passed away Jan. 1, 2006. He would have been 40 this year.
Many of us witnessing a car accident would call for help. Some of us would just drive right by​, but Melvin and three friends traveling with him took immediate action. They quickly approached an overturned vehicle and began rescuing the people trapped inside. Three of them were escorted to safety. According to witnesses, Melvin stayed with the driver reassuring him that everything was going to be alright.
But then, another motorist struck the disabled vehicle killing Melvin instantly. He was only 24.
His actions in saving the lives of accident victims didn't surprise anyone who knew Melvin. He expressed an interest in law enforcement very early joining the Anaheim Police Explorer Program where he participated with distinction. He began his career at the County of Orange as a teenager at OC Animal Care. He completed the SSO Training Academy and joined the Sheriff's Department. Melvin was married and had three children. He came from a large family with loving parents Manuel and Delia​, leaving behind friends and colleagues too numerous to name.
To his wife, Adriana, daughter, Anay, and sons Michael and Melvin Jr., I want you to know that Melvin's fellow SSOs and union family have not forgotten him and we thank you for sharing Melvin with us.
We believe here at OCEA that Melvin isn't a hero just because of the way he died. Melvin is a hero because of the way he lived his life and it is a privilege to honor him today.
In Solidarity,
Charles Barfield
OCEA General Manager
Publication Date: January 8, 2021