OCEA's Annual Health Fair returns Sept. 10
OCEA's annual Health Fair and Farmers Market, presented by OCEA Health & Welfare Trust, will return from 10 a.m. to 1 p.m. Tuesday, Sept. 10, 2019, at OCEA. It's a great opportunity to learn about healthy living choices from experts and vendors at dozens of booths.
The Health Fair takes place during open enrollment so OCEA members can obtain in-person assistance with their dental, vision, and disability supplemental coverage options. County medical insurance representatives will also be at the Health Fair to answer your health plan questions.
Stay healthy with OCEA and take advantage of free blood pressure, glucose and bone density screenings and much more. Click here for the event flyer and check out a more complete list of offerings. This includes our Holistic Lifestyle area featuring things like herbal remedies, acupuncture, and vitamin B-12 shots ($15).
Flu shots! Don't forget to bring your Blue Shield, Kaiser or Cigna health insurance cards to get a FREE flu shot.
OCEA's Farmers Market also returns providing free bags of produce. A healthy lunch will be served, along with corn on the cob and zucchini off the OCEA Hot Dog Wagon.
Attendance at the OCEA Health Fair is a permitted use of Annual Leave, subject to approval by your supervisor so save the date today!
We'll see you on Sept. 10!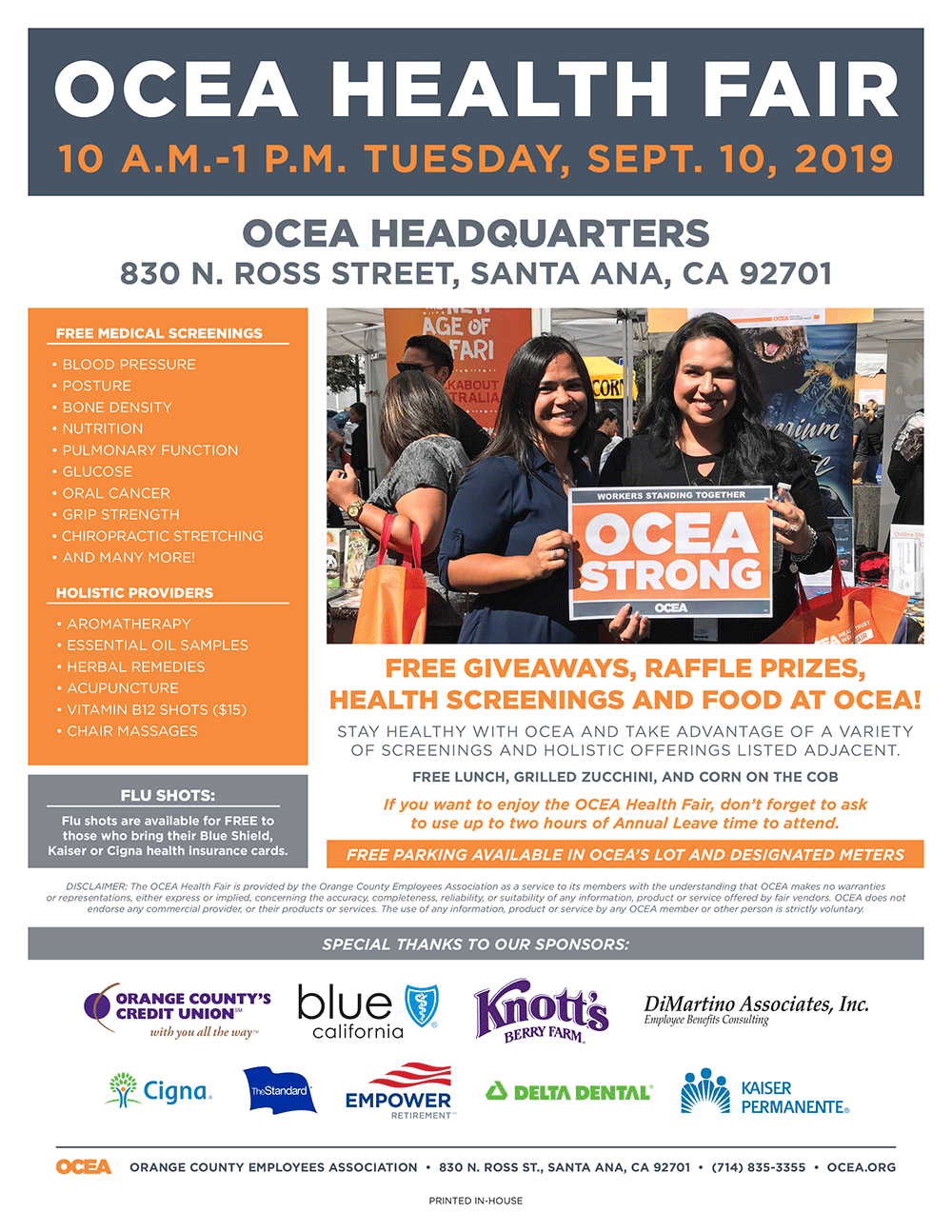 Publication Date: August 13, 2019