PPE supplies delivered by OCEA members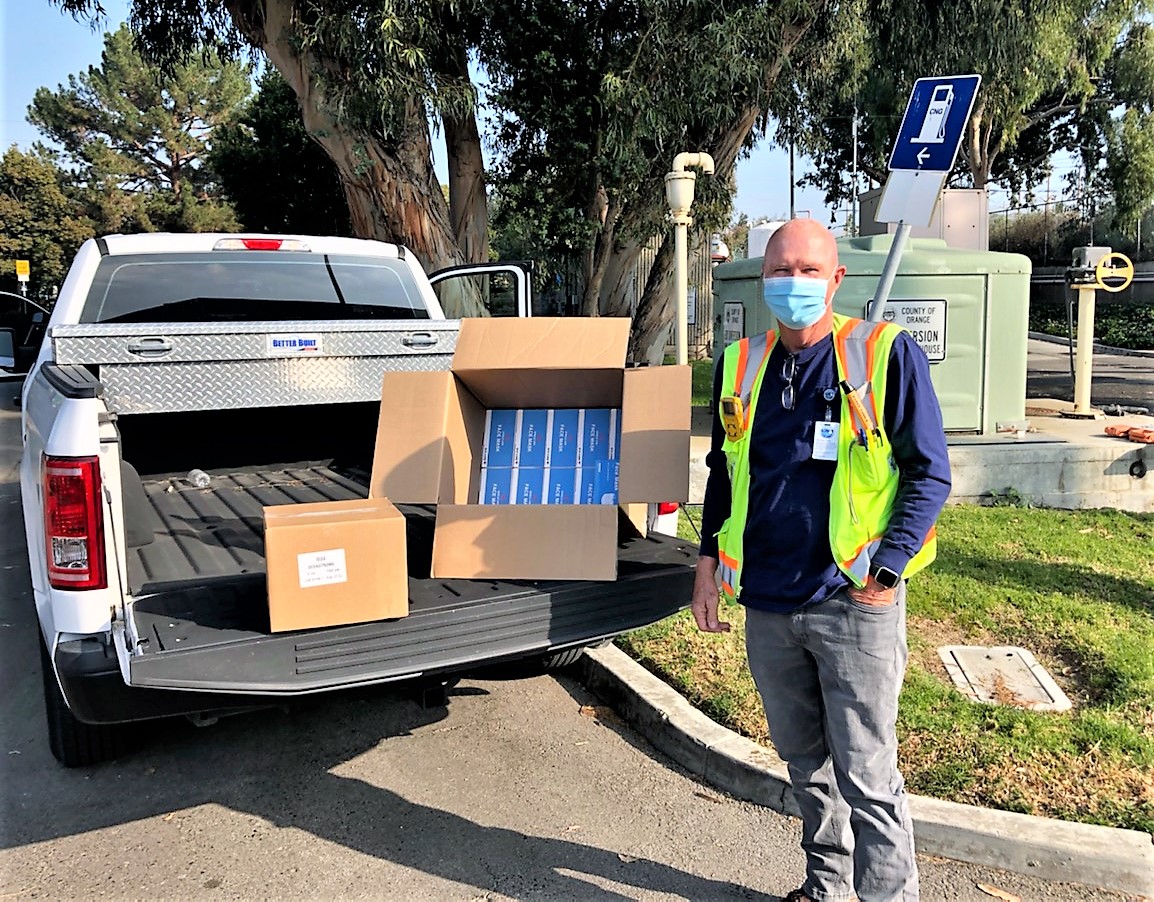 OCEA Steward Mickey Whitney with PPE equipment for distribution to coworkers.
Dear OCEA member,
As COVID-19 infection rates and hospitalizations soar, it's more important than ever to wear a mask, wash your hands frequently, and maintain social distancing.
OCEA Steward Mickey Whitney is distributing PPE to workers at the Orange County Sanitation District. It's critical that workplace leaders and members monitor workplace safety. Our expectation is that every public agency complies with its obligations under all Cal/OSHA standards and guidelines. OCEA will continue to ensure that workers see verifiable actions commensurate with the rate of positive COVID-19 cases at each worksite
Despite directives from the state, safety in the workplace still requires committed action by the union and its members. If you see unsafe working conditions, notify your immediate supervisor, manager, or Human Resources representative. You can also notify Mickey, your OCEA Steward, or contact me at saregaye@ocea.org if you feel unsafe or observe any unsafe conditions.
With your help, OCEA leadership and staff will continue to demand safe working conditions and compliance with all applicable safety regulations.
In Solidarity,
Saliem Aregaye
Labor Relations Representative
Publication Date: January 5, 2021