"PTSD 911" Film Screening: Monday, March 20
Dear OCEA member,
OCEA is proud to support a special showing of "PTSD 911," a documentary film about first responder behavioral and mental health, on March 20 at Saddleback Church in Lake Forest.
The film sheds light on the importance of providing resources and training necessary to provide tools first responders can use to mitigate the impact of the traumas they experience. The film also features a first hand account by Anaheim Firefighter Matty Fiorenza.
The screening event will be held in Tent 3 on the Campus of Saddleback Church, 1 Saddleback Pkwy, Lake Forest, on Monday, March 20. The screening is open to the public and begins at 6:30 p.m. Doors will open at 5:30 p.m.
Tickets are $10. A portion of the proceeds will go to Save A Warrior, a 501(c)(3) dedicated to helping first responders with PTSD. Please know your participation is strictly voluntary.
Link for tickets: https://ptsd911.myshopify.com/products/ptsd911-screening-lake-forest-ca
In Solidarity,
OCEA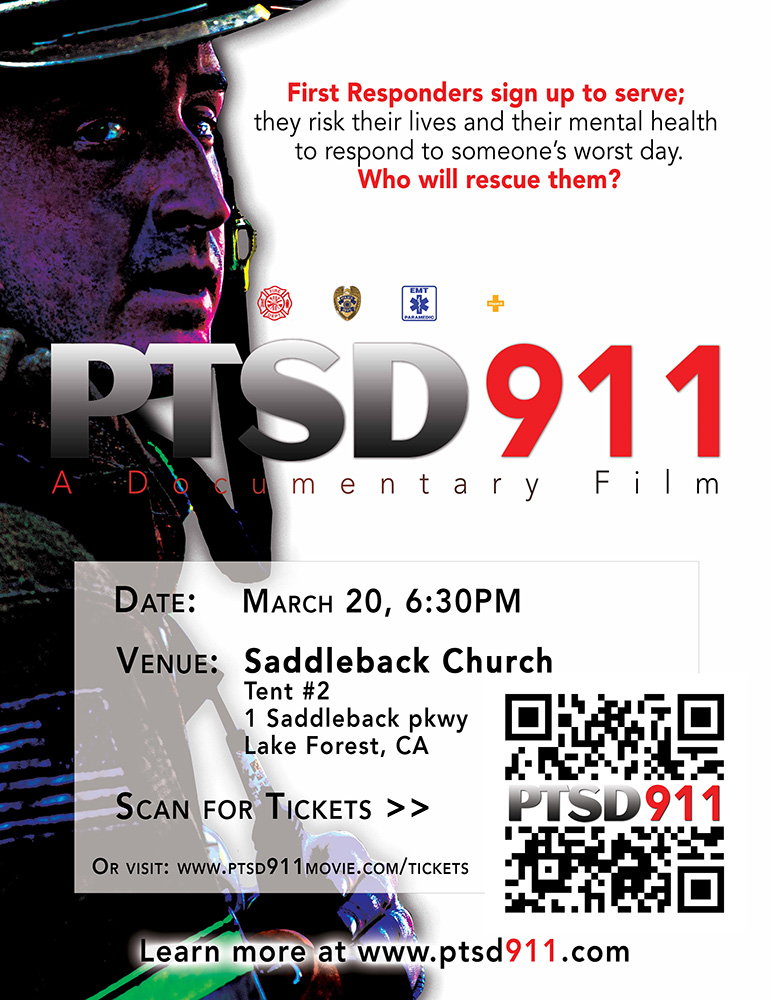 Publication Date: March 17, 2023