Public workers meet COVID-19 crisis head-on
Dear OCEA member,
The Voice of OC digital news publication printed an editorial written by OCEA that reflects the commitment, professionalism and dedication you and your fellow OCEA members have demonstrated to the community as the COVID-19 pandemic has unfolded. The article has my by-line but it is actually written by all of you and the work you do every day to keep Orange County safe in dangerous times.
You can read the editorial below or click: "Barfield: Local Public Servants Meeting the COVID-19 Crisis Head-on," or check it out on our Facebook page. Like it and share it on your social media if you choose to. For many public workers, providing essential services means that you are more likely to contract COVID-19. Your every step and every contact is an act of courage and the community needs to know that public servants are the workers helping us all to get through this crisis.
In Solidarity,
Charles Barfield
OCEA General Manager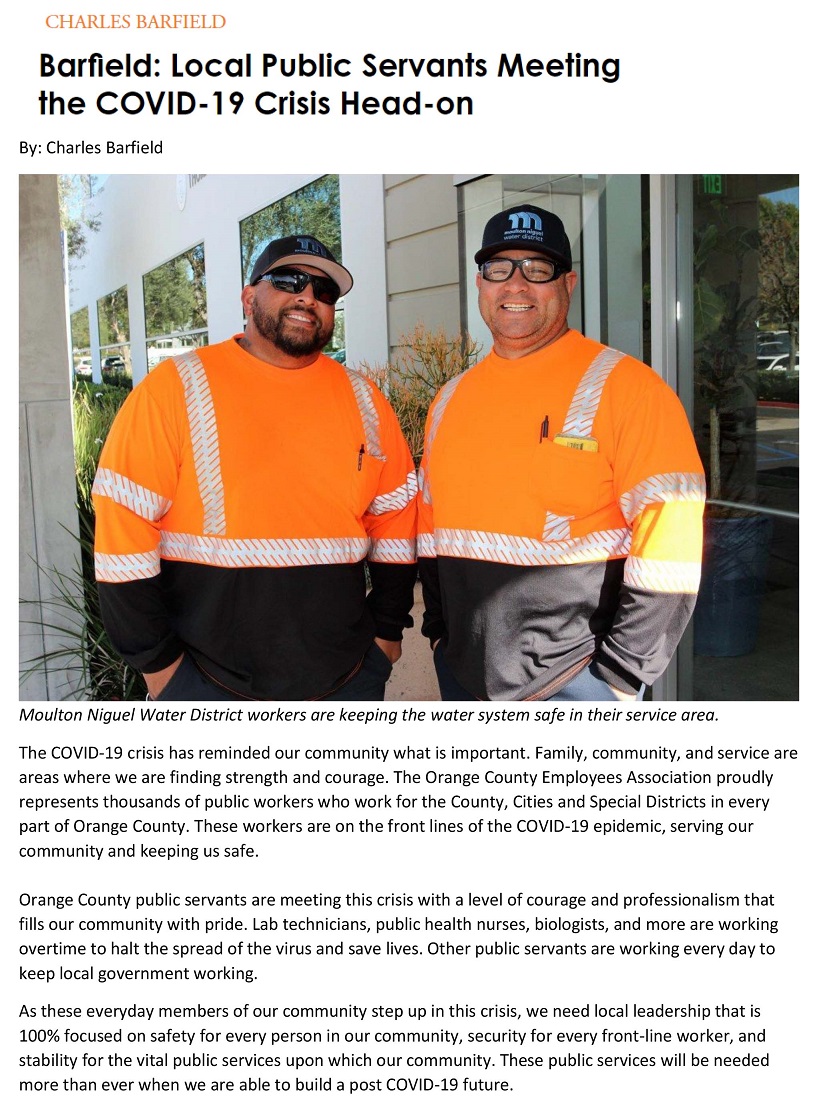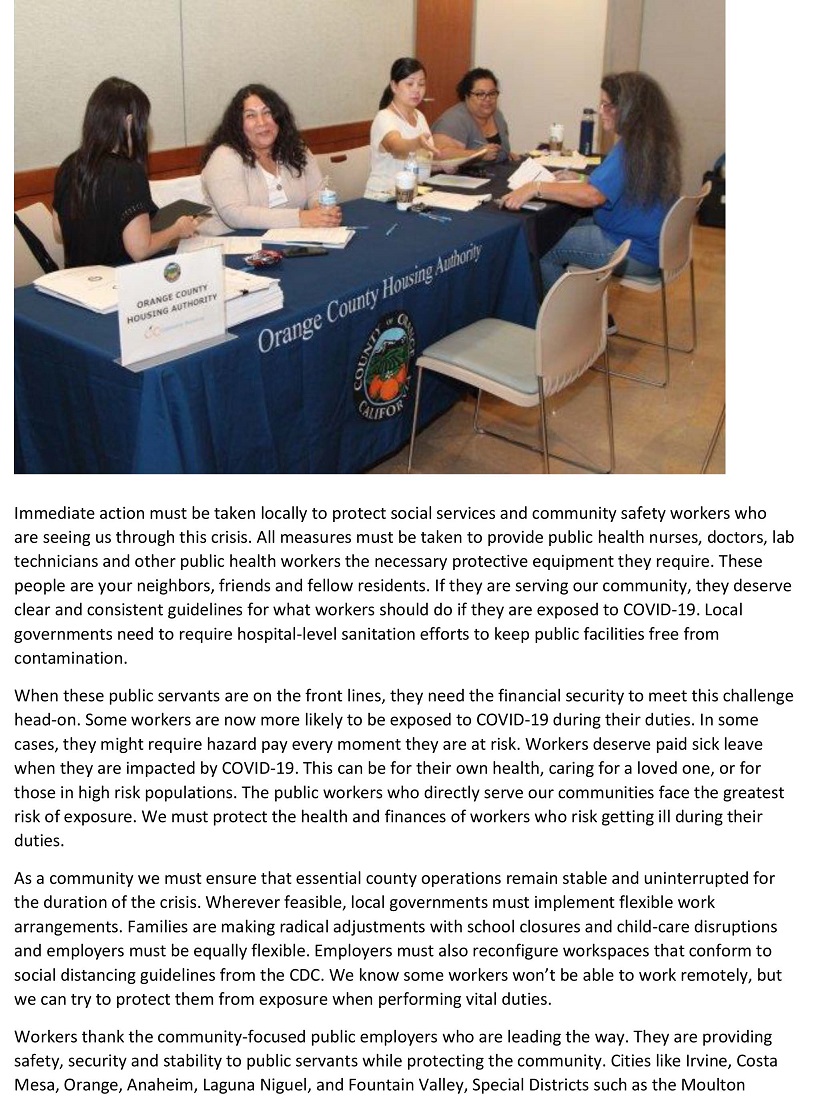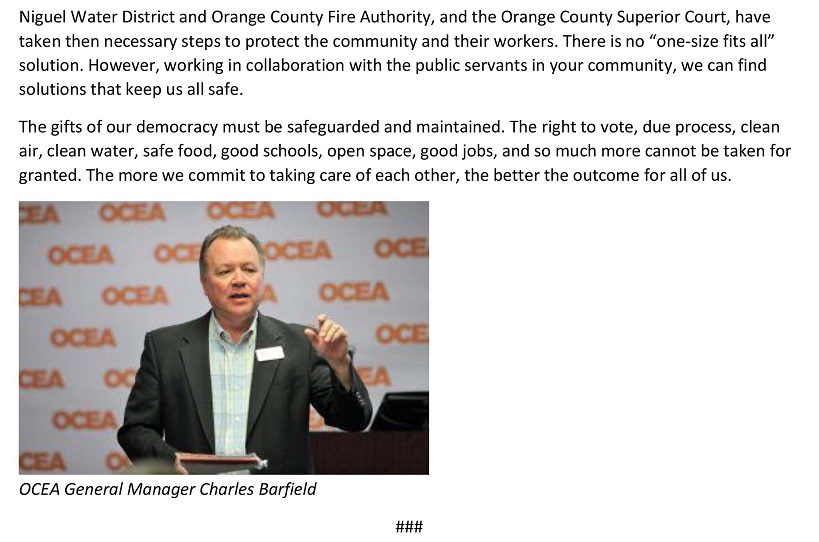 Publication Date: April 3, 2020