REMINDER: 2022 OCEA Health Fair is Happening Now!
Dear OCEA member,
Don't forget, the 2022 OCEA Health & Welfare Trust HEALTH FAIR IS HERE! Thank you to all OCEA members who joined us at our Drive-Thru & Walk-Up locations. We've distributed thousands of swag bags packed with goodies and health/vendor resources!
We'll be distributing more swag bags at our upcoming events. We've also added the 2022 Virtual Health Fair Video Reel, Health Fair Vendor Directory, and OPPORUNITY DRAWING SIGN-UPS to our website at ocea.org/healthfair.
Though we miss our traditional in-person health fair, we're thrilled to be able to bring you this version of our event. Please review the upcoming schedule below. We'll see you soon!
In Solidarity,
OCEA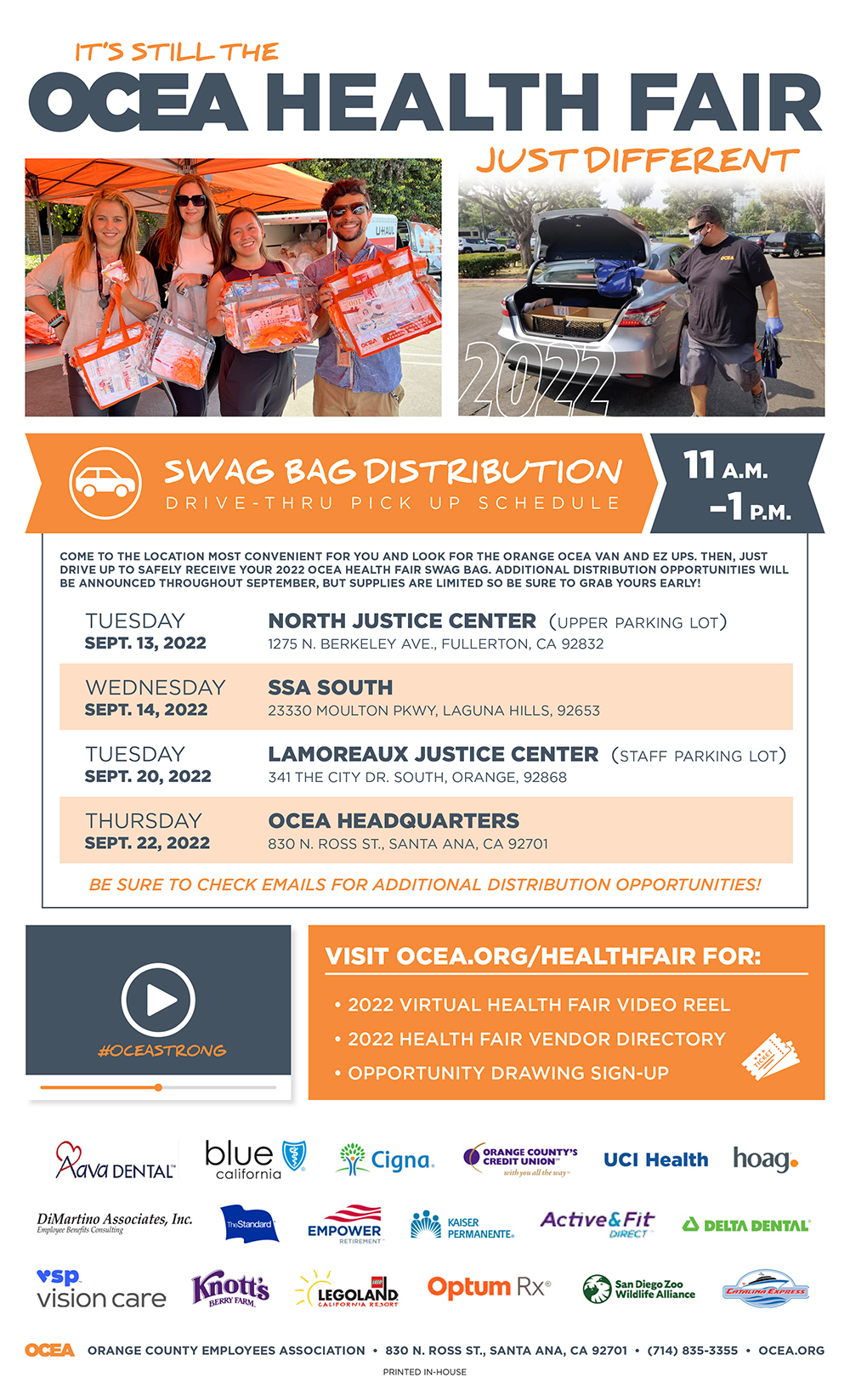 Publication Date: September 19, 2022