Reminder! Court membership meeting on Monday, Oct. 28
Dear OCEA member,
Earlier this week, OCEA and the Superior Court reached a Tentative Agreement on a successor MOU for OCEA represented employees in the Court. The agreement includes base building wages, meaningful savings on retirement costs, a one-time signing bonus for ALL workers, and an extra week of vacation to reward long-serving workers. The OCEA Bargaining Team recommends a "Yes" vote on the MOU. You can review the terms of the tentative agreement below.
The bargaining team has received a few questions regarding the value of the reverse pickup savings. The reverse pickup is a cost that workers hired before January 1, 2013 pay for the "2.7 @ 55" retirement benefit. This tentative agreement means those workers will see a reduction to their portion of the reverse pickup reflecting a 1.291% increase to your salary. This savings increases another 1.0% of your salary in the second year of the MOU. Coupled with base building wages, Court workers see meaningful wage enhancements in each year of the contract.
We have also heard some questions about the signing bonus. ALL Court workers who are under the General Unit, Supervisory Unit and Clerk Unit will receive the bonus. If the tentative agreement is ratified, this bonus will be included in your regular paycheck on Wednesday, November 27th.
Your bargaining team encourages you to come to one of the membership meetings on Monday, October 28th at 12:00 p.m. and 5:15 p.m. You can also call OCEA or speak to a Steward if you have any questions!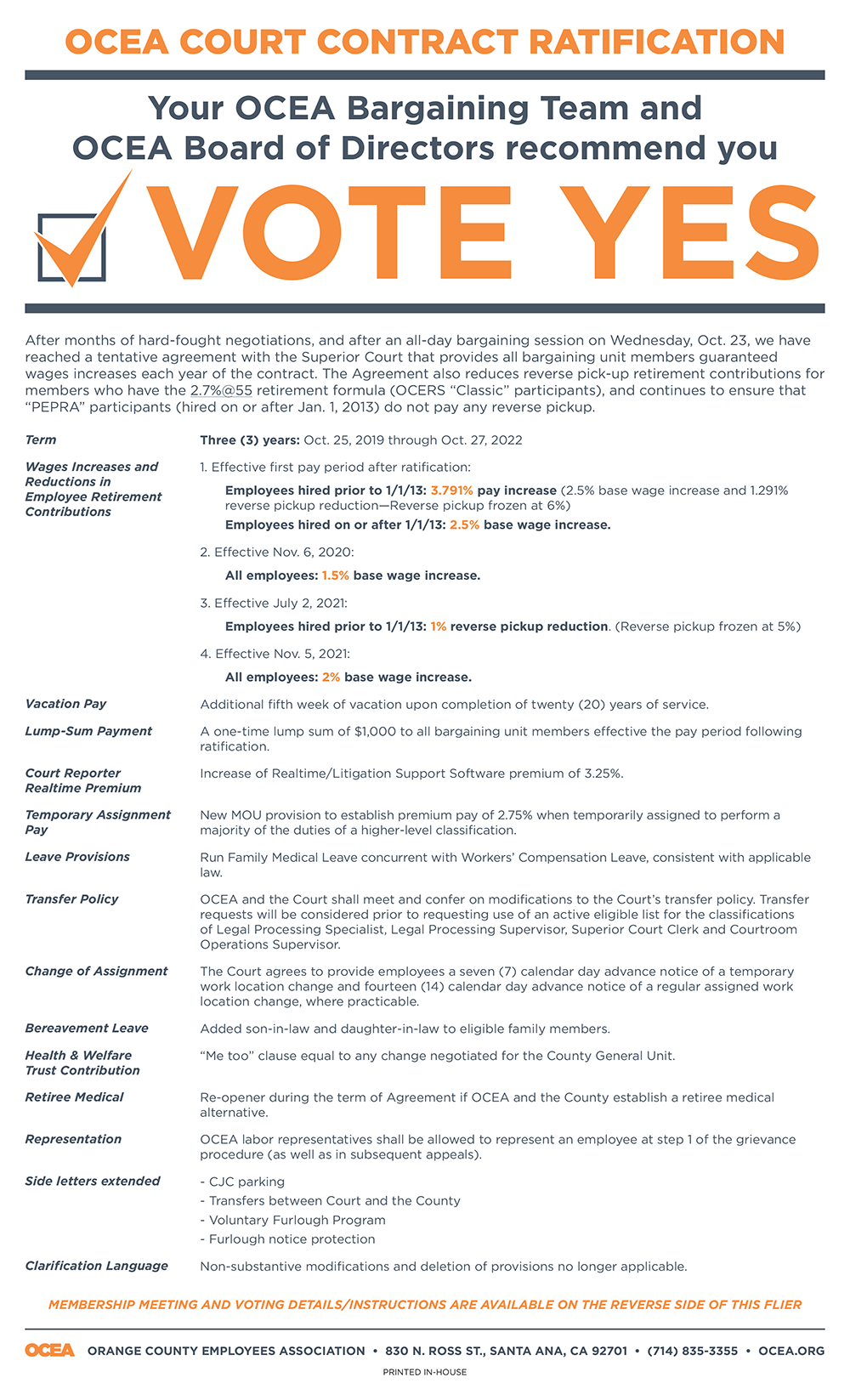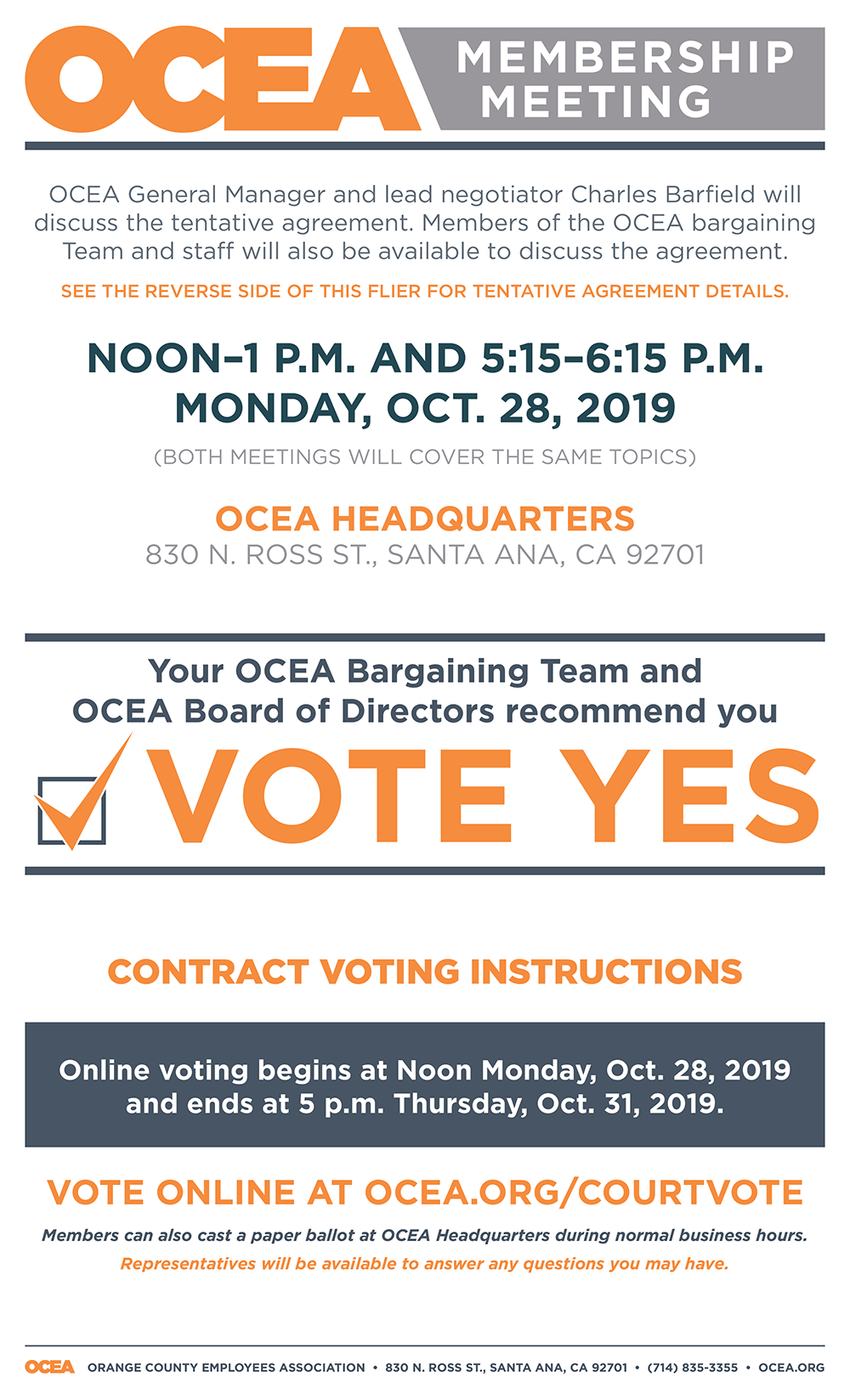 Publication Date: October 25, 2019