REMINDER: Negotiations 2022 Kickoff is This Thursday!
Dear OCEA member,
Join us TOMORROW, Thursday, June 2, for Negotiations 101 Training!
We will host two trainings: one at Noon under the OCEA building at 830 N. Ross St., Santa Ana, and one at 6 p.m. in the Assembly Room upstairs in the OCEA building. The 6 p.m. training can be joined virtually or by phone:
See home email or contact OCEA for Zoom details.
The training will provide valuable information about how each OCEA member plays a role in the negotiations process. The training will also provide straight forward insight to what happens at the bargaining table. Don't miss it!
Charles Barfield
OCEA General Manager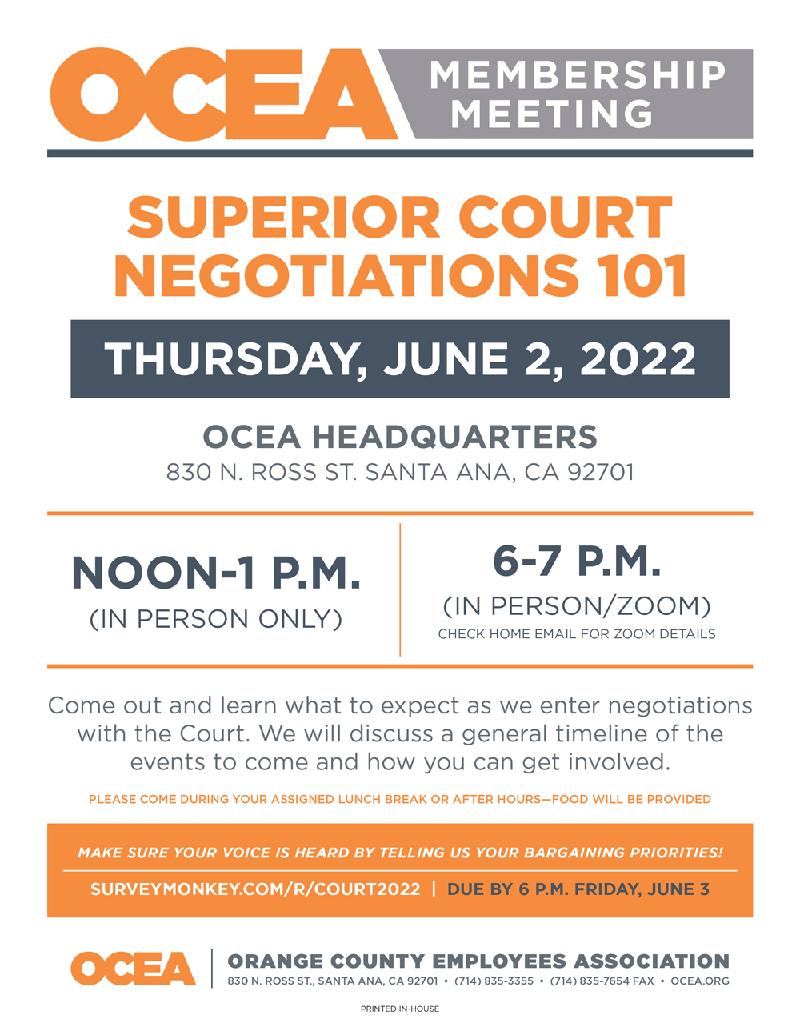 Publication Date: June 1, 2022