Standing Together - Laguna Niguel Workers Ratify Contract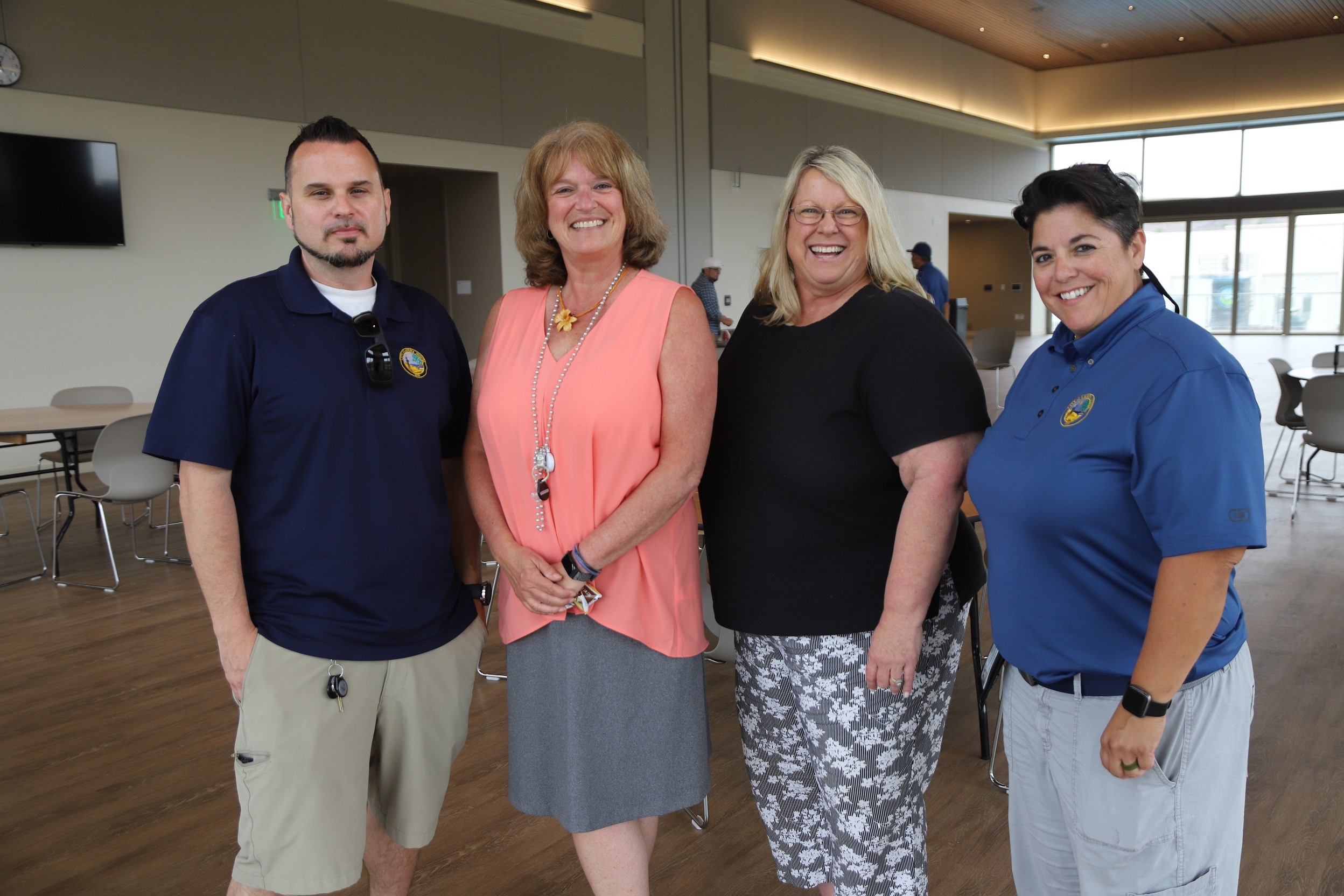 The Laguna Niguel Bargaining Team (left to right): Steven Antisdel, Tina Dittmar, President, Cathy Angstadt, Kelli Fitzgerald, and Jorge Muratalla (not pictured).
Dear OCEA member,
We have some great news to share with OCEA members this week. You and your co-workers voted on Monday, July 26, to ratify a two-year contract with the City that includes a wage increase of 2.5% in the first year and a 2% cash bonus in year two.
What a difference one week can make. On July 19, you and other Laguna Niguel workers took the bold step of voting to reject the City's last, best, and final offer. The vote was a clear message that workers were not willing to accept the City's proposed 1.85% wage increase and 1% bonus. During the pandemic, you sacrificed pay increases and other benefits, worked in a stressful environment, and risked your health - and that of your families—all to maintain City services for the residents of Laguna Niguel. The City's last, best and final offer was inadequate and unfair, and you let the City know it!
When management got wind that you planned an action at an upcoming City Council meeting, they quickly came back with an acceptable wage increase.
The ratified contract also includes improvements in flexible scheduling, layoff provisions, and City contributions to worker retirement health savings accounts.
None of these contract improvements came easily. They seldom do. You and your coworkers achieved a fair contract because you stayed unified, bargained for it as one union, and held firm on principles of fairness and equity. You can be justifiably proud of what you and your coworkers have accomplished.
I want to thank the entire Bargaining Team for your patience, courage, and commitment to your coworkers.
The contract now goes before the City Council for adoption. We will communicate those developments as they unfold.
In Solidarity,
Saliem Aregaye
Labor Relations Representative
Publication Date: July 28, 2021