Superior Court Negotiations Update: Sept. 19, 2022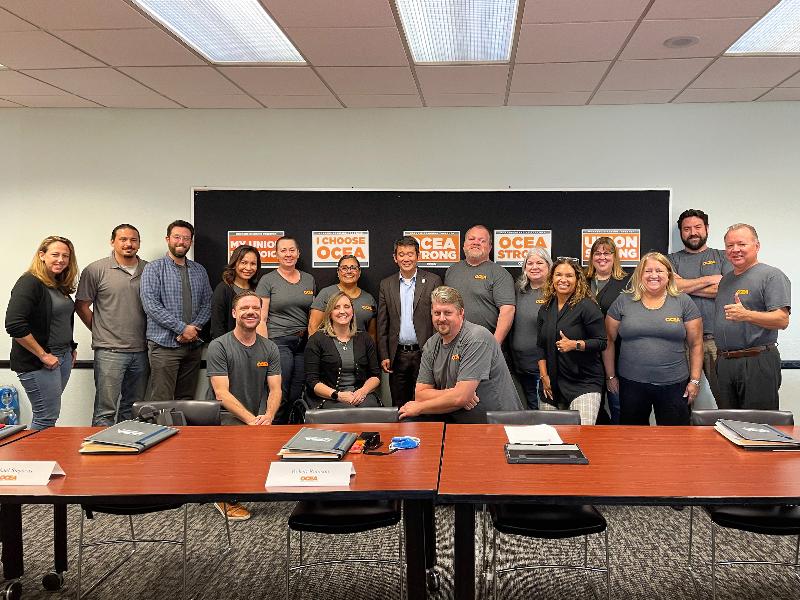 Dear OCEA ​Superior Court member,
On Friday, Sept. 16, the OCEA coalition bargaining team met with the Superior Court ​bargaining team for our third negotiations session. You can read a recap of our prior negotiations session here. During the Sept. 16 session the Court presented its initial proposal. As you recall, OCEA's initial proposal ​was based on your responses to the 2022 negotiations survey, regional market research, inflationary pressures, past negotiations history, and the ever-changing current labor market. Consistent with member input, OCEA's proposal has base building wages as its centerpiece.
The Court presented a multi-year proposal with base building wage increases each year.​ Several other ​Court proposals ​​involved technical "clean-up" language, while others were more substantive and could have varying impacts on OCEA-represented workers. The specifics of this and all proposals are kept confidential within the negotiations team. This is critical to protect the collective bargaining process, permit each side to build trust and have open dialogue with the other, and avoid having sensitive information fall into the hands of those who might have motives harmful to your best interests.
Initially OCEA ​General Manager and Lead Negotiator Charles Barfield asked Court​representatives several clarifying ​questions about the Court's proposal. The OCEA bargaining team then caucused for the rest of the afternoon to review the Court's​ proposal and strategize next steps.
The OCEA bargaining team also welcomed State Senator Dave Min to OCEA. Senator Min is a member of the Senate Budget committee, and Chair of the Senate Select Committee on Cybersecurity and Identity Theft. Senator Min is a former UCI Law Professor and an OCEA champion. He has consistently advocated for more funding for Courts in California. The bargaining team briefed Senator Min on the status of negotiations and ​recommended ways he and his office can stand with workers for a fair contract.
OCEA plans to host a different policy leader following each of our upcoming​ Court negotiations sessions. We will keep our community allies informed of the status of negotiations so they can intervene on behalf of OCEA members for a fair contract when and if necessary.
Our next ​negotiations session is scheduled to take place Sept. 30, at which ​time the OCEA bargaining team plans to present a response to the Court's initial proposal.
In Solidarity,
OCEA
Publication Date: September 19, 2022