Tentative Agreement reached in Laguna Niguel - MOU details and voting instructions
OCEA member,
On Feb. 11 your bargaining team reached a tentative agreement on the terms and conditions for our MOU! We are happy that while we endured changes in city leadership we kept our positive working relationship with the City intact. The agreement includes wage enhancements for all workers, a one-time cash bonus, and an expansion of the uses of tuition reimbursement. There will be a general membership meeting to review the agreement, answer any questions, and to vote on the agreement. The meeting will take place from 11:30 a.m.–1 p.m. Wednesday, Feb. 19 in the Yosemite Room in the Senior Center. Lunch will be provided!
Thank you to all the members who have stood together during negotiations, and we will see you next week!
In Solidarity,
Your OCEA Bargaining Team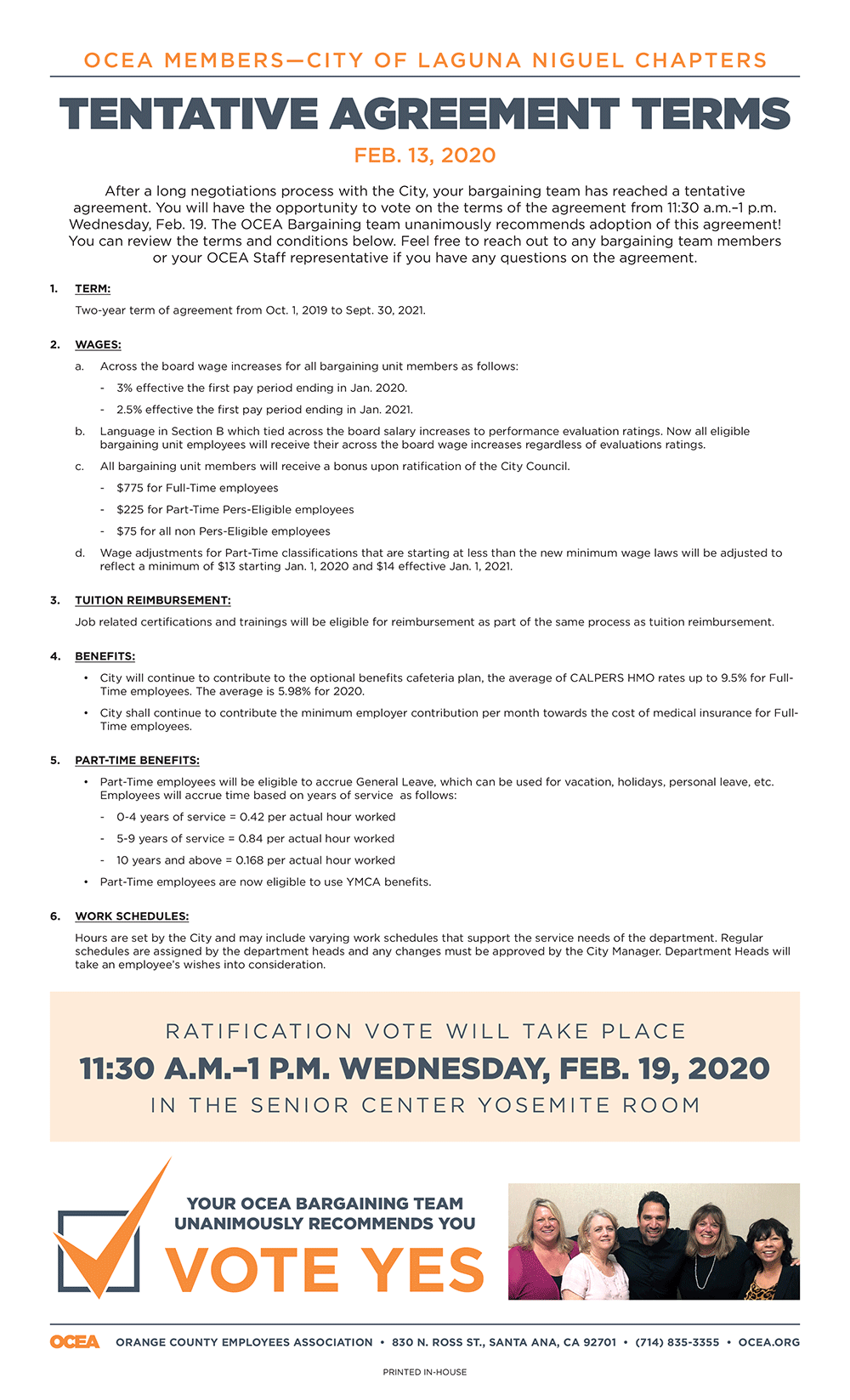 Publication Date: February 13, 2020