Tentative Agreement Reached! - Membership Meeting and MOU Details
OCEA member,
After months of hard-fought negotiations, your bargaining team has reached a tentative agreement with the County. This agreement gives each of you and your families the fair wage increases you deserve, and will reduce the amount OCEA members pay towards their retirement, giving you more money in your pocket!
A summary of the agreement can be viewed below. The agreement is for four years, and provides base building wages in each year of the agreement. The agreement also reduces the reverse pickup for all OCEA-represented employees. The OCEA Board of Directors and Bargaining Team unanimously recommends a YES vote on our tentative agreement.
There will be an emergency OCEA member meeting taking place TOMORROW (Oct. 9) at Noon and 5:15 p.m. at OCEA (both meetings will cover the same topics) to discuss the specifics of the tentative agreement. If you cannot attend one of these two meetings, please review a video explanation of the tentative agreement by OCEA General Manager Charles Barfield.
Voting on the tentative agreement will take place online. You can vote beginning at 5 p.m. today, and will continue until 5 p.m. Sunday, Oct. 13. If you want to cast your ballot in person, you may do so by coming to the OCEA office 8 a.m.– 5 p.m. Wednesday–Friday. You can vote from your work computer.

The OCEA Bargaining team is recommending a YES vote on the tentative agreement. You can vote by clicking here.
In Solidarity,
Charles Barfield
OCEA General Manager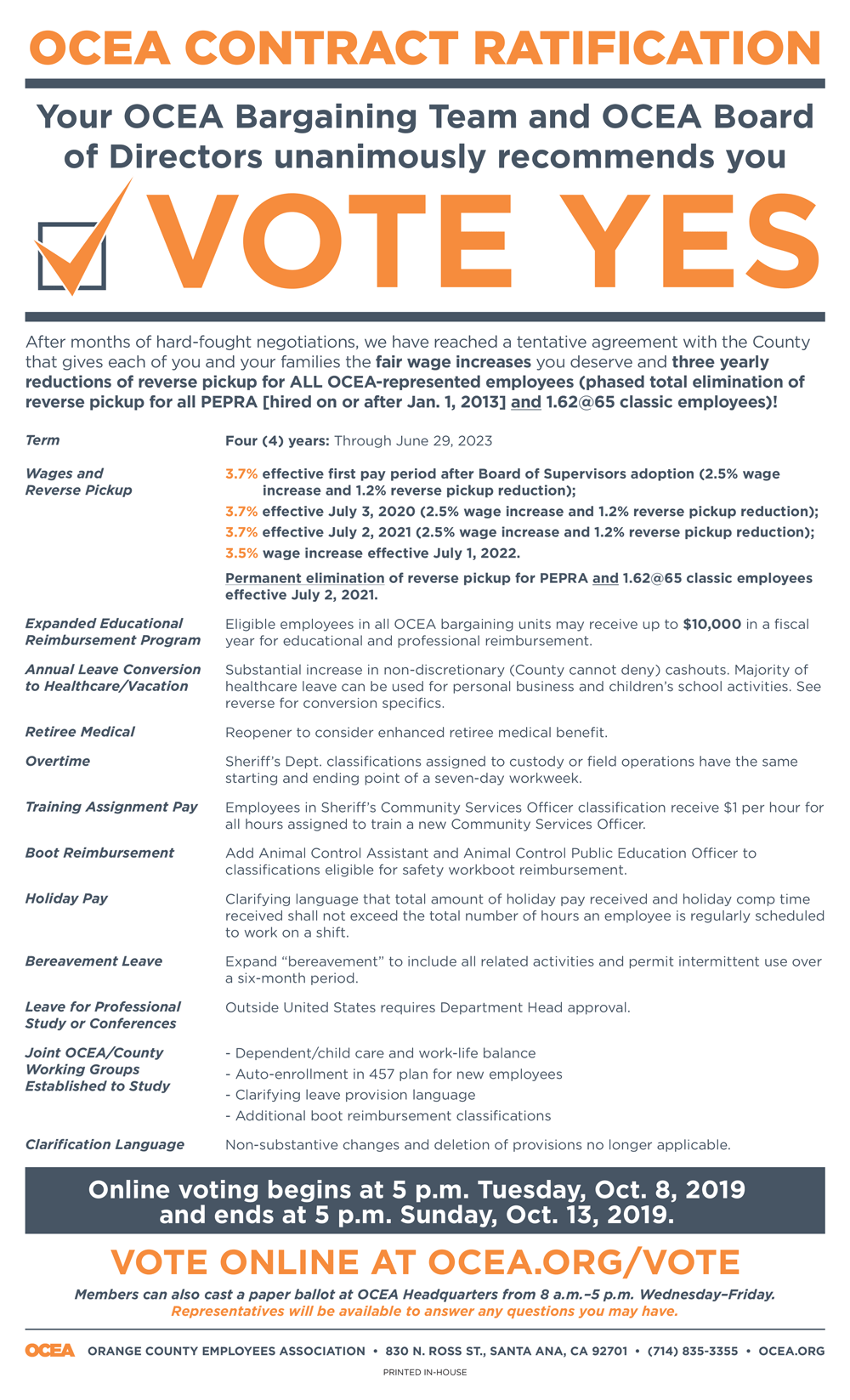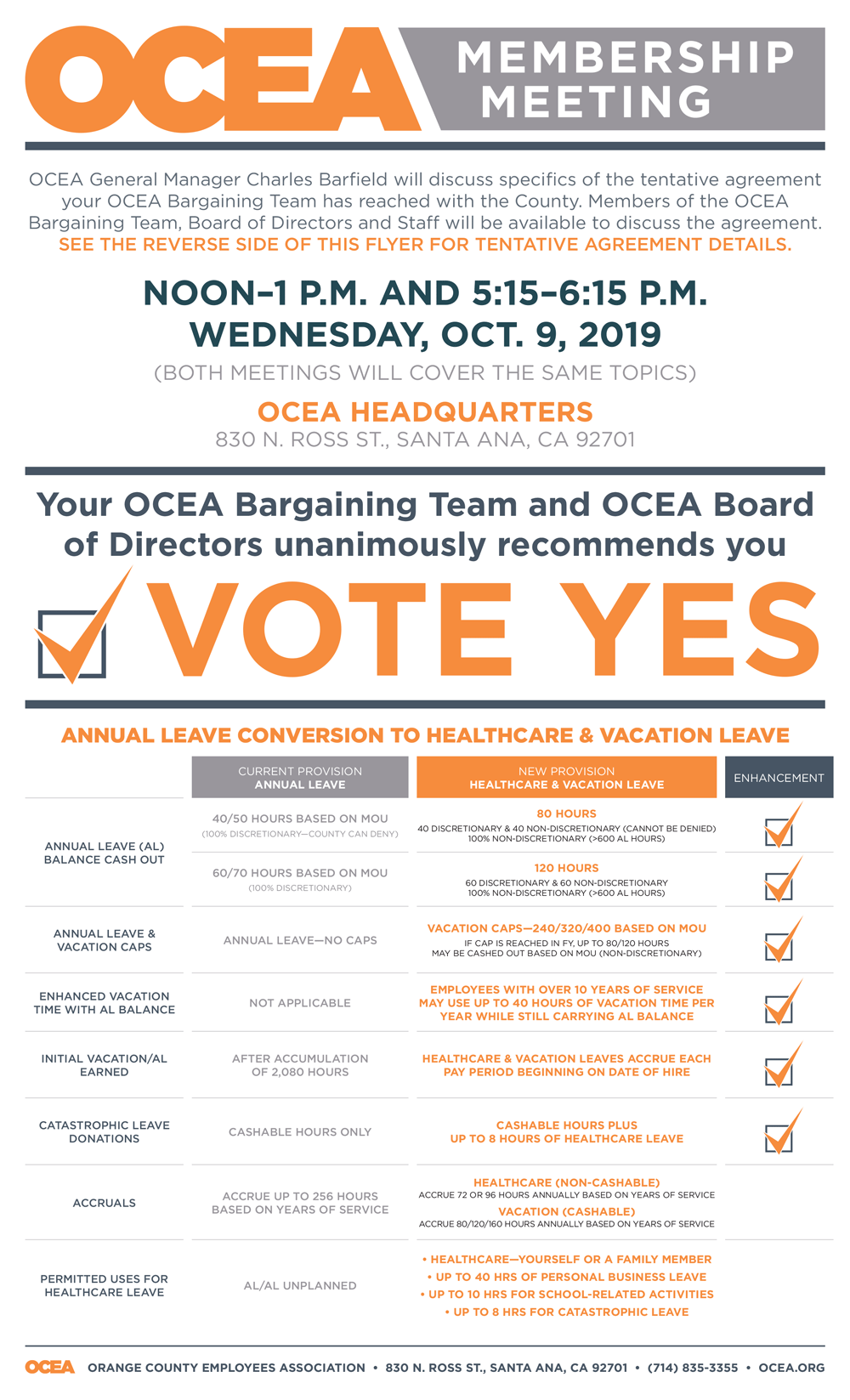 Publication Date: October 8, 2019