Tomorrow! Treasurer/Tax Collector membership meeting
Dear OCEA member,
Please plan to attend tomorrow's membership meeting at County Administration South, 601 N. Ross Street in Multipurpose Room 105. OCEA representatives will provide an update on workplace issues and answer questions. Lunch will be provided. Please attend during your break or lunch break.
We are planning two 45-minute sessions from 11:30 a.m. to 12:15 p.m. and 12:15 to 1 p.m. You need only attend one of the sessions.
Please RSVP to Adam Ribota, OCEA staff, at aribota@ocea.org to get an accurate lunch count.
I look forward to seeing you all tomorrow.
In Solidarity,
Michelle Rubio
Labor Relations Representative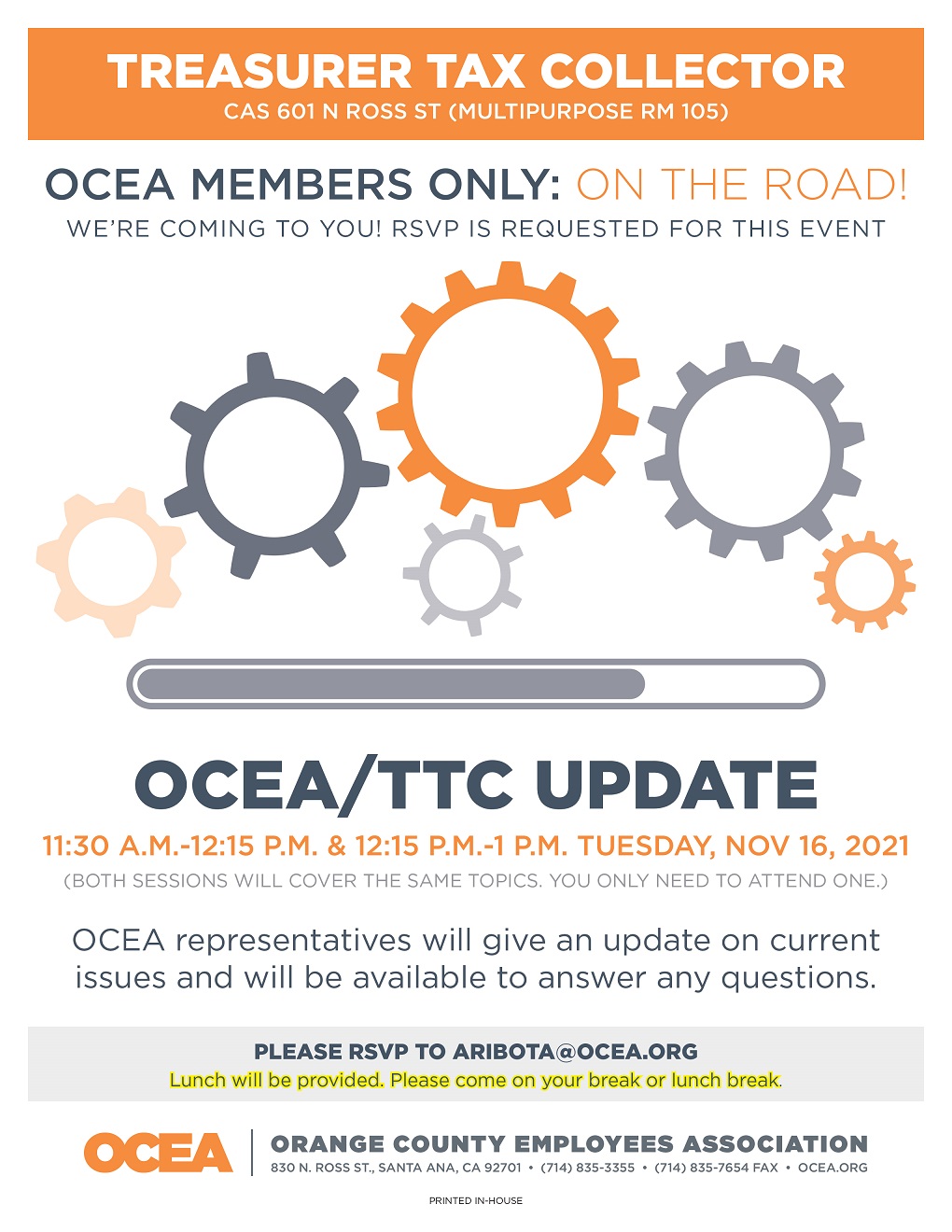 Publication Date: November 15, 2021