Two important FMEF events take place TOMORROW!
Dear FMEF Member,
There are two special events we want you to know about taking place tomorrow! One is a visit from OCEA's famous hot dog wagon and the other is an important virtual community meeting to talk about the issues impacting your workplace.
Hot Dog Wagon Visit
Come and join your coworkers for free hot dogs on Tuesday, July 13, 2021, from 11:30 a.m. to 1 p.m. OCEA's famous hot dog wagon is hitting the road after a long hiatus and we are now ready to fire up the grill in the employee parking lot on Amerige Street north of City Hall. Please see the flyer below.
The lunchtime event will be a great opportunity to enjoy the sunshine and meet your labor representatives. Please share the flyer with your coworkers.
Community Meeting
Please join your coworkers, community leaders, and residents for an important Community Meeting, Tuesday, July 13, 2021, from 5:30 p.m to 6:30 p.m. The meeting will be held virtually on Zoom:
https://us02web.zoom.us/j/83662954906?pwd=K25TVmRXSGtmNDZhTGs0ZUs5cVozUT09
Meeting ID: 836 6295 4906
Password: 036256
By Phone: (253) 215-8782 or (301) 715-8592
Please see the flyers below. FMEF is building a coalition of people inside and outside of the City who are committed to standing with workers. The time has come to fight for City services and Fullerton residents.
See you on Tuesday!
In Solidarity,
Veronica Rodarte
Sr. Labor Relations Representative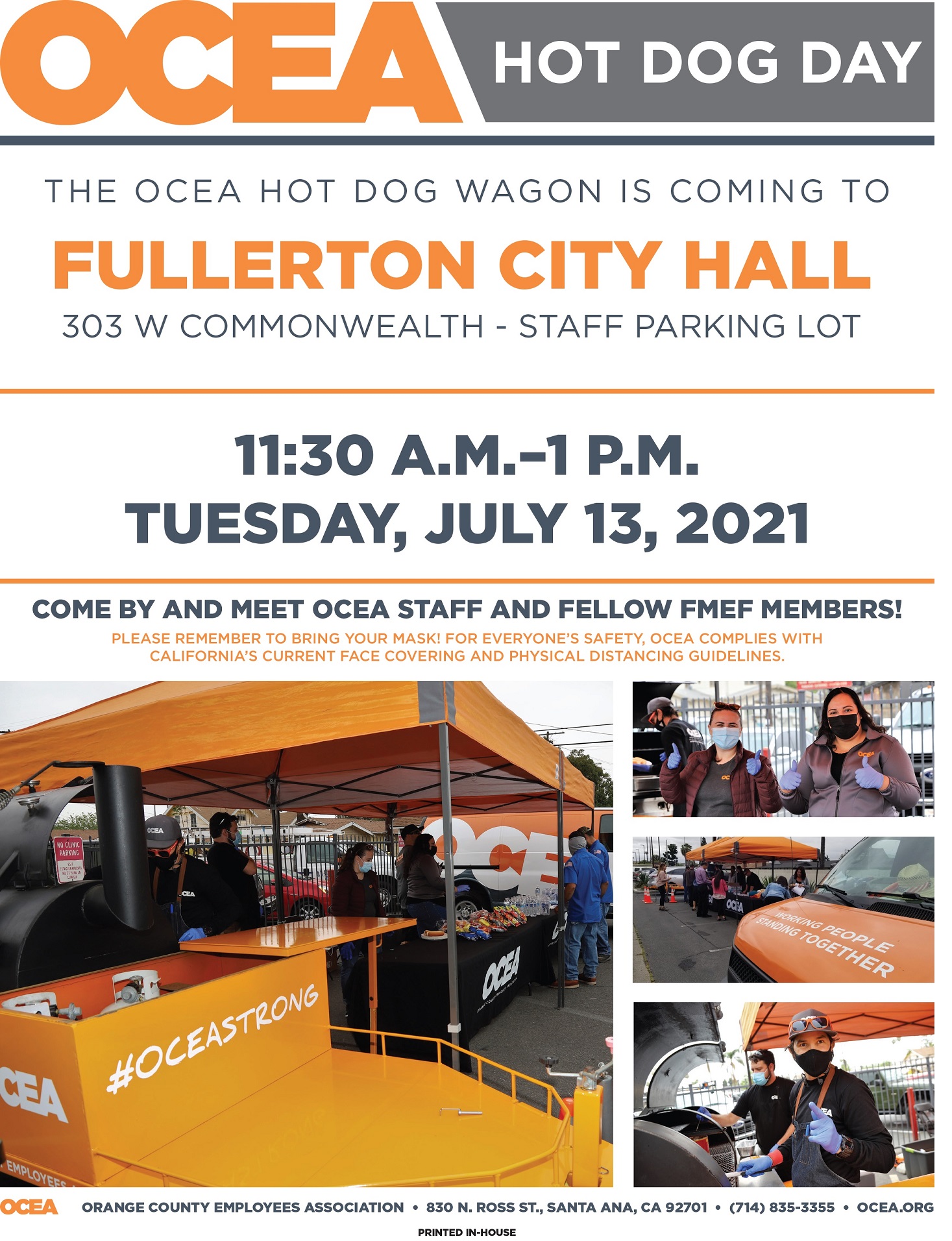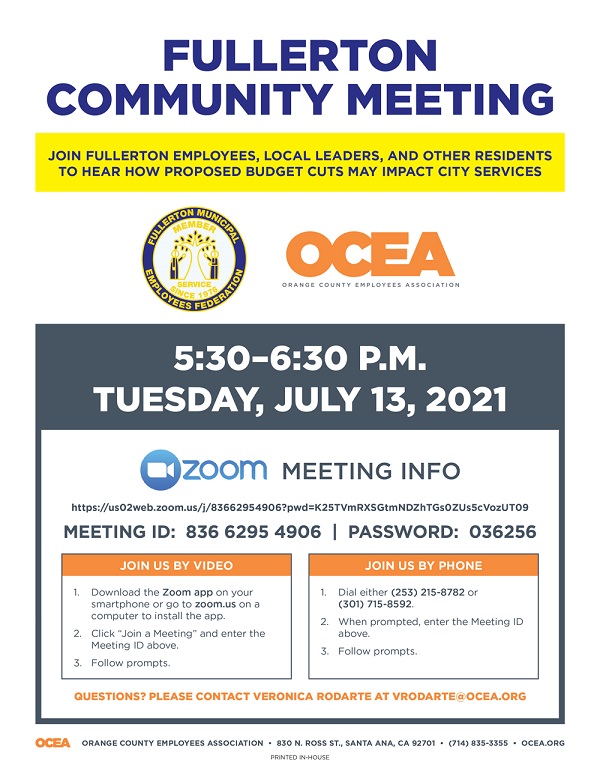 Publication Date: July 12, 2021