Internal Audit
OCEA members in the Internal Audit are represented by union stewards and a professional staff of labor relations representatives. Standing together, every OCEA member in the Internal Audit plays a role in achieving better wages, retirement security and fair rights on the job.
The information below is a resource for all OCEA members in the Internal Audit. Below, you will find a list of stewards and staff representatives for OCEA members assigned to the Internal Audit. You'll also find the Memorandum of Understanding (MOU), which is the negotiated union contract that sets forth the wages, hours and working conditions guiding your employment. And you can also find updates and news from OCEA about what's happening in your agency and across the County.
---
Stay informed: Union news that affects you!
Safety Survey 2.0 Deadline Extended!
July 3, 2020
The response to OCEA's Safety Survey 2.0 has been excellent and I want to thank all OCEA members who have provided an honest and clear view of safety conditions in your workplace. We just discovered that the service receiving and compiling your survey data is down for maintenance and won't be back online in time to give everyone a chance to respond.
Safety Survey Deadline Tomorrow Night!
July 2, 2020
Throughout this historic public health crisis, you and your coworkers have been serving the community with courage and professionalism. The COVID-19 pandemic presents our generation with a once in a lifetime challenge and OCEA members are leading the frontline response. One of the critical roles our union plays is to ensure through our unity that we keep all workers safe.
INTERNAL AUDIT STEWARDS
If you are interested in becoming a workplace leader for your agency, please contact OCEA Lead Organizer Carlos Rosales at 714-835-3355.
HAVE A QUESTION?
OCEA LABOR RELATIONS REPRESENTATIVE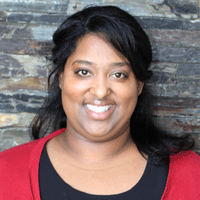 Saliem Aregaye
Labor Relations Representative