OC Community Resources
OCEA members in the OC Community Resources Department are represented by union stewards and a professional staff of labor relations representatives. Standing together, every OCEA member in the OC Community Resources Department plays a role in achieving better wages, retirement security and fair rights on the job.
The information below is a resource for all OCEA members in the OC Community Resources Department. Below, you will find a list of stewards and staff representatives for OCEA members assigned to the OC Community Resources Department. You'll also find the Memorandum of Understanding (MOU), which is the negotiated union contract that sets forth the wages, hours and working conditions guiding your employment. And you can also find updates and news from OCEA about what's happening in your agency and across the County.
---
Stay informed: Union news that affects you!
Memorial Day and the meaning of sacrifice
May 25, 2020
Our national holidays can provide you, me, and every American an opportunity to put aside our differences and remember those things that bind us together as a nation. Even as our country stands divided in one of the most politically polarized environments since the 1960s, we can all stand together to honor and respect the sacrifices made by so many to preserve our American values and keep our country safe.
Fiscal year vacation use deadline coming up!
May 22, 2020
This is clearly a time of uncertainty and workplace disruption. Your family, your safety, and your job security are all paramount. Vacation hours and usage may not be at the top of everyone's mind.
OC COMMUNITY RESOURCES STEWARDS
Elvira Alvarado
Zullihey Ayala
Kimberly Banks
Priscilla Deason
Briana Hawkins
Frank Hernandez
Kacey Kim
Lindsay Klick
Laura Lampers
Jamie Link
Mui Liu
Christian Medina
Frances Nguyen
Marie O'Brien
Alexandra Su
HAVE A QUESTION?
OCEA LABOR RELATIONS REPRESENTATIVES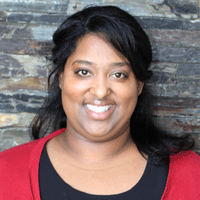 Saliem Aregaye
Labor Relations Representative
Veronica Rodarte
Labor Relations Representative