Events & Member Seminars
OCEA members have exclusive access to trainings and other professional development opportunities. We offer expert guidance to help members succeed throughout their professional careers and personal lives, from helping to plan a will or trust to buying a home to crafting a resume.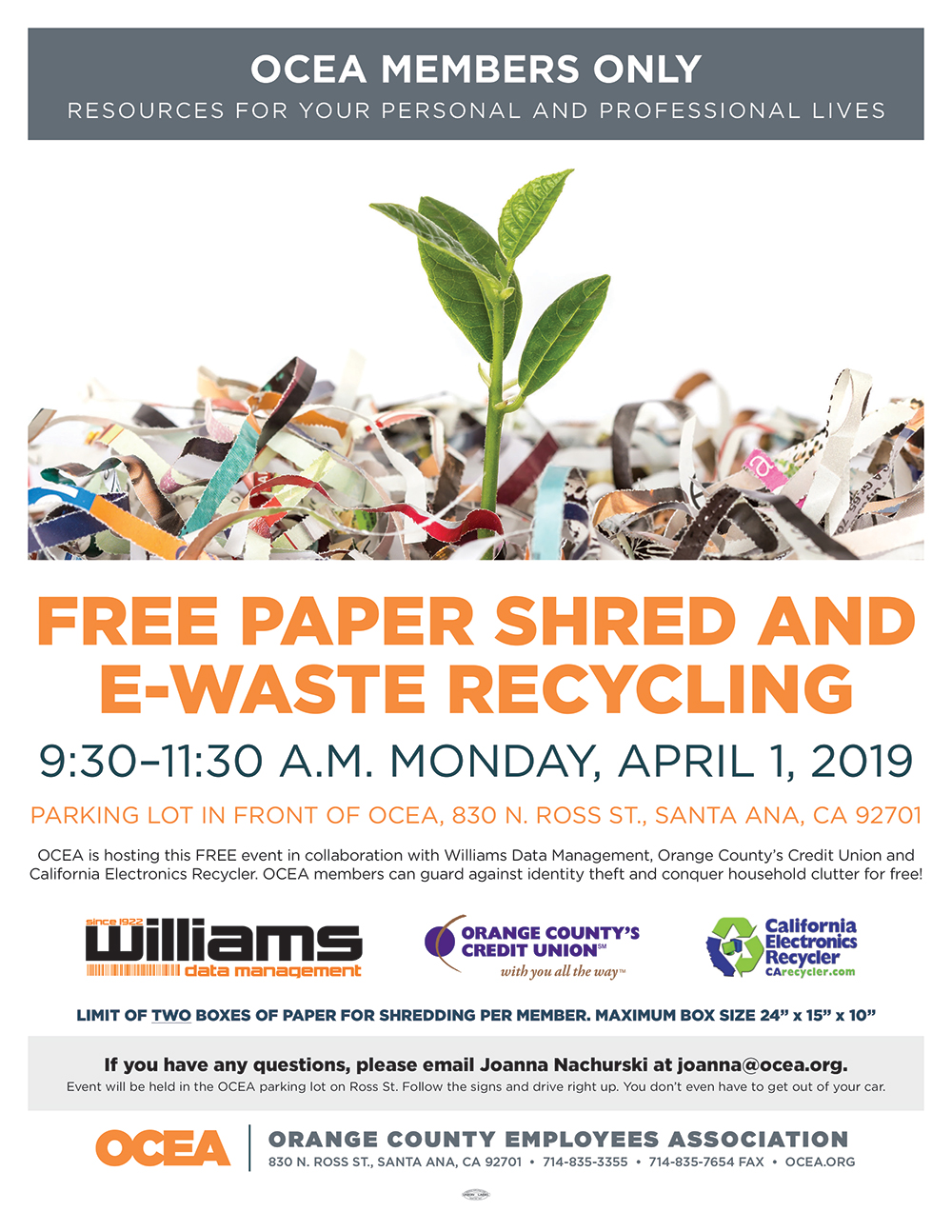 Free Paper Shred & eWaste Recycling
April 1, 2019 | 9:30–11:30 a.m. | OCEA Parking Lot, 830 N. Ross St., Santa Ana, CA 92701
OCEA is hosting this FREE event in collaboration with Williams Data Management, Orange County's Credit Union and California Electronics Recycler. OCEA members can guard against identity theft and conquer household clutter for free!
VIEW FLIER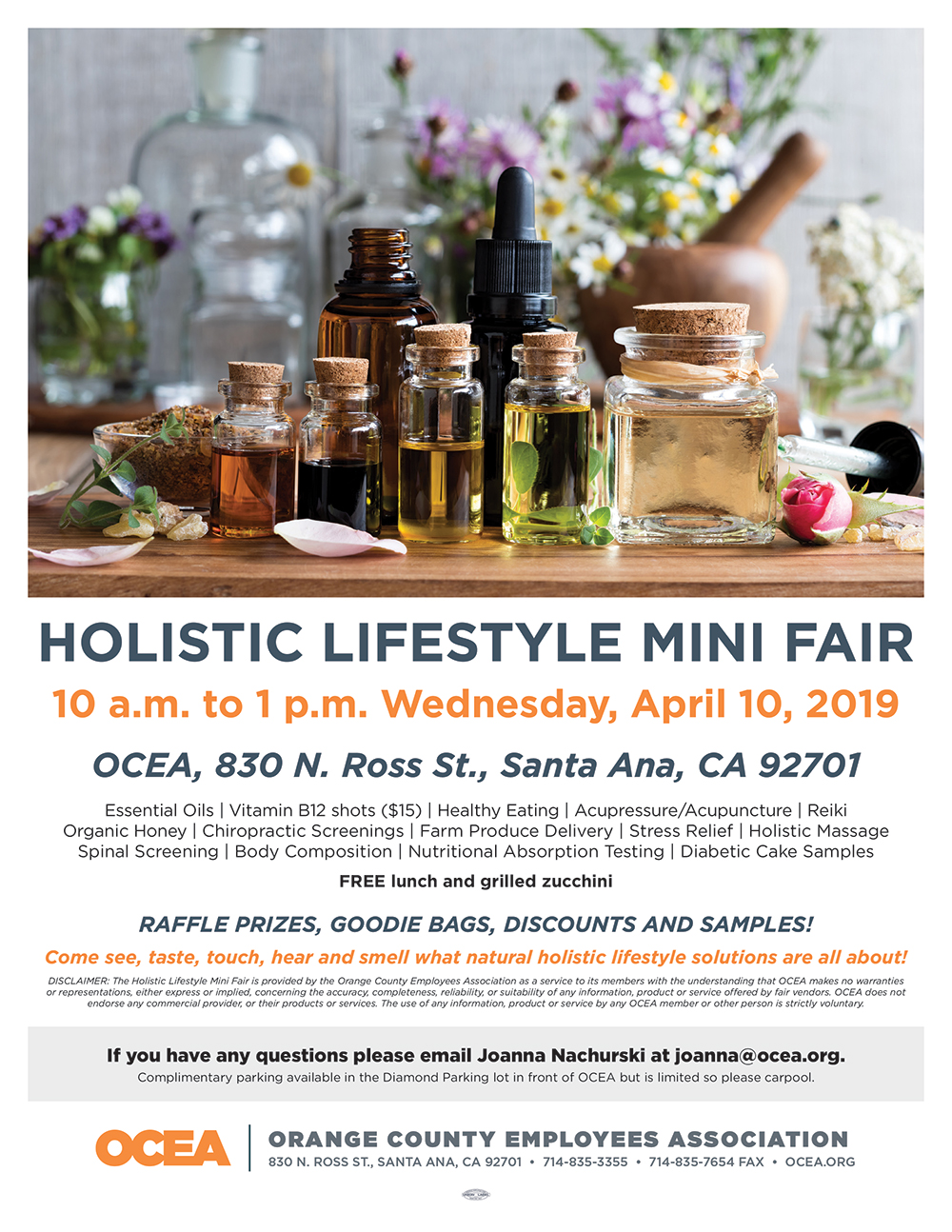 Holistic Lifestyle Mini Fair
April 10, 2019 | 10 a.m.–1 p.m. | OCEA, 830 N. Ross St., Santa Ana, CA 92701
Come see, taste, touch, hear and smell what natural holistic lifestyle solutions are all about!
VIEW FLIER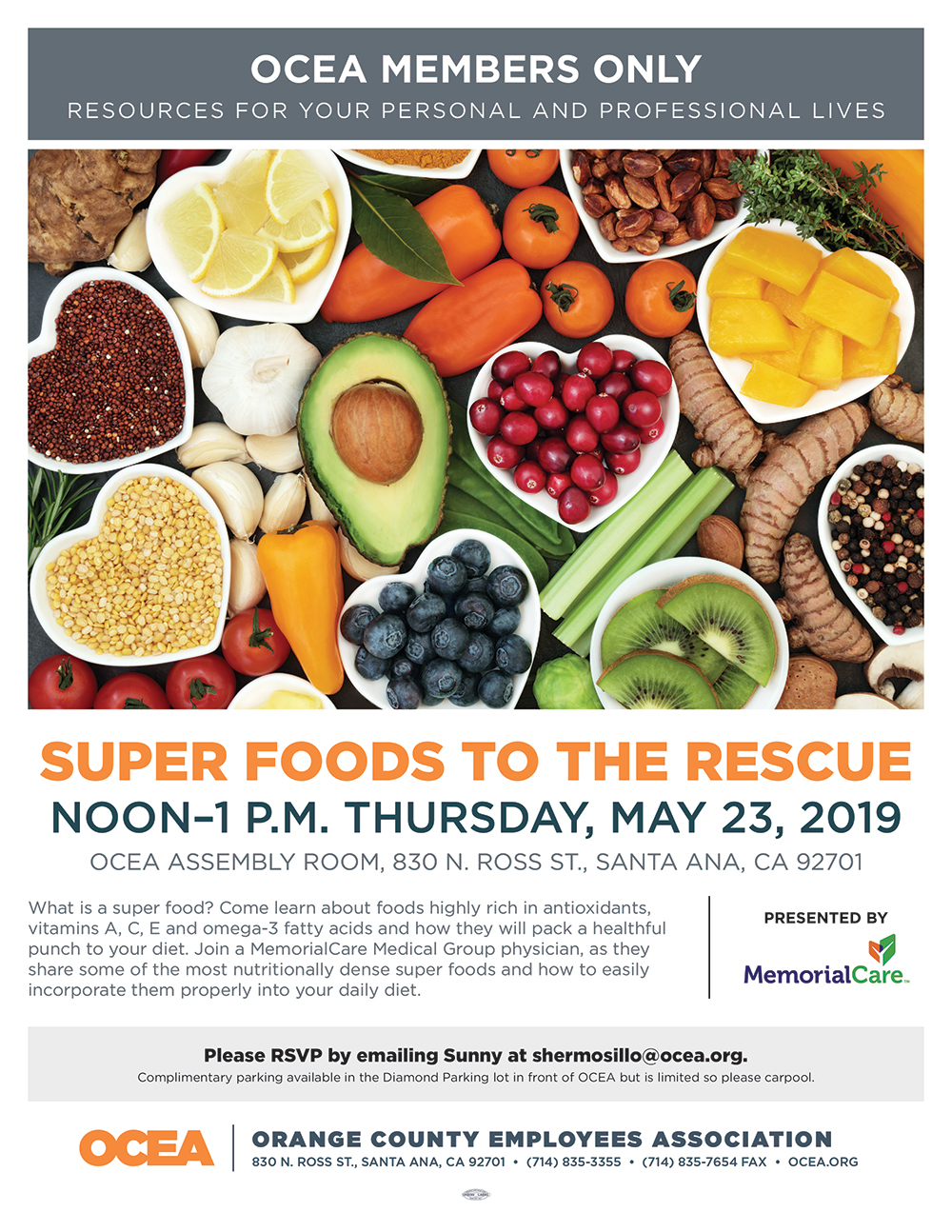 OCEA Members Only: Super Foods to the Rescue
May 23, 2019 | Noon–1 p.m. | OCEA Assembly Room, 830 N. Ross St., Santa Ana, CA 92701
What is a super food? Come learn about foods highly rich in antioxidants, vitamins A, C, E and omega-3 fatty acids and how they will pack a healthful punch to your diet. Join a MemorialCare Medical Group physician, as they share some of the most nutritionally dense super foods and how to easily incorporate them properly into your daily diet.
VIEW FLIER