County Executive Office
OCEA members in the County Executive Office are represented by union stewards and a professional staff of labor relations representatives. Standing together, every OCEA member in the County Executive Office plays a role in achieving better wages, retirement security and fair rights on the job.
The information below is a resource for all OCEA members in the County Executive Office. Below, you will find a list of stewards and staff representatives for OCEA members assigned to the County Executive Office. You'll also find the Memorandum of Understanding (MOU), which is the negotiated union contract that sets forth the wages, hours and working conditions guiding your employment. And you can also find updates and news from OCEA about what's happening in your agency and across the County.
---
Stay informed: Union news that affects you!
Happy Thanksgiving 2022!
November 23, 2022
"I want to take a moment to express how grateful I am for all that is OCEA—for our members and leaders, our mission, the struggles that strengthen us, and our success."
Thank You for Stepping Up to Make History with Us!
November 21, 2022
Thank you for stepping up to make history with us at the polls to ensure our OCEA-endorsed candidates won their elections! For the first time since OCEA was founded in 1937, the Orange County Board of Supervisors will be comprised of a staunchly labor-friendly majority.
COUNTY EXECUTIVE OFFICE STEWARDS
Monica Caudle
Liza Cooper-Butler
Kent Drohan
Michael Garcia
Charles Gustin
Espie Martinez
John Sincock
HAVE A QUESTION?
OCEA LABOR RELATIONS REPRESENTATIVE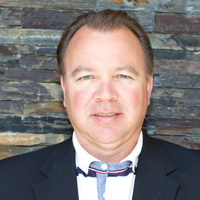 Charles Barfield
General Manager