Health Care Agency
OCEA members in the Health Care Agency are represented by union stewards and a professional staff of labor relations representatives. Standing together, every OCEA member in the Health Care Agency plays a role in achieving better wages, retirement security and fair rights on the job.
The information below is a resource for all OCEA members in the Health Care Agency. Below, you will find a list of stewards and staff representatives for OCEA members assigned to the Health Care Agency. You'll also find the Memorandum of Understanding (MOU), which is the negotiated union contract that sets forth the wages, hours and working conditions guiding your employment. And you can also find updates and news from OCEA about what's happening in your agency and across the County.
---
Stay informed: Union news that affects you!
HEALTH CARE AGENCY STEWARDS
Tina Aguilar
Darlene Amaya-McDonald
Cheri Azodi
Destinee Ball
Huda Bayaa
Robert Brown
Rafael Canul
Rhena Carusillo
Vernon Castle
Tina Chen
Frank Cienfuegos
Mary Chavez
Maria Corona
Tina Dean
Elvira Dodd
Alissa Dratch
Nichole Duplesse
Elvia Duran
Melinda Flores
Robert Fore
Paul Fuller
Chris Jimenez
Lauren Juarez
Kathy Kendrick
Minh Le
Juliet Le Rankin
Cecilia Leon
Peter Lai Dinh
Kim Long
Luz Lopez
Angelo Lugo
Maria Marin
Diane Mason
Alexandra Merrit
Francisco Moreno Martinez
Faith Morrison
Fernanda Morton
Alexis Moulton
Walter Muneton
Jennifer Negro
Tracey Nguyen
Veronica Ortiz
Benito Paredes
Rachel Peraino
Lu Pham
Sarah Phan
Chris Prevatt
Valerie Purcell
Jose Quintanilla
Nahid Razaghi
Heather Rink-Rosas
Stacy Rusu
Milfred Dwain Salwasser
Sandra Scott
Karen Simerlink
Kim Sligar
Margarethe Smith
Suzette Smith
Jamar Turner-Johnson
Hanh Thuc Ullman
Jessica Vasquez
Maria Villar
Sheryl Woodhouse
Vuthy Yam
Victoria Young
Martha Zuniga
HAVE A QUESTION?
OCEA LABOR RELATIONS REPRESENTATIVES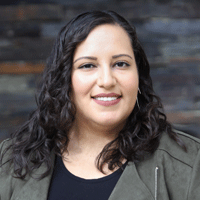 Veronica Rodarte
Senior Labor Relations Representative
Michelle Rubio
Labor Relations Representative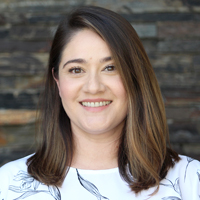 Jessica Salazar
Labor Relations Specialist