Sheriff's Department
OCEA members in the Orange County Sheriff's Department are represented by union stewards and a professional staff of labor relations representatives. Standing together, every OCEA member in the Orange County Sheriff's Department plays a role in achieving better wages, retirement security and fair rights on the job.
The information below is a resource for all OCEA members in the Orange County Sheriff's Department. Below, you will find a list of stewards and staff representatives for OCEA members assigned to the Orange County Sheriff's Department. You'll also find the Memorandum of Understanding (MOU), which is the negotiated union contract that sets forth the wages, hours and working conditions guiding your employment. And you can also find updates and news from OCEA about what's happening in your agency and across the County.
Another Benefit of OCEA Membership: Peace Officer Protective League / PORAC Legal Defense Fund (LDF)
Whether you are the target of a civil or criminal action, or are involved in a critical incident, the Peace Officers Research Association of California (PORAC) Legal Defense Fund has your back. This legal insurance is only available to eligible job classifications. Find out more information about the OCEA POPL / PORAC LDF here
---
Stay informed: Union news that affects you!
SHERIFF'S DEPARTMENT STEWARDS
Pedro Arrambide
Matias Bahena
Scott Becker
Phil Bribiesca
Felicia Burke
Ian Carmona
Justine Collins
Demian Cortez
Robert Creasy
Dan Edwards
Anjali Essoe
Sean Fowler
Leslie Gallant
Anthony Garrett
Christina Guza
Israel Hernandez
Curtis Heye
Matthew Hunter
Laurie Kennedy
Dave Klein
Matthew Leading
Jessica Martinez
Francisco Elias Medina
Diana Morrison
Annette Ortega
Matthew Padilla
Maximiliano Pagliaretti
Marika Patterson
Ken Querol
Ed Ramos
David Rapponotti
Julio Robles
Jose Salazar
Kaitlyn Schroeder
Trevor Scott
Robert Smith
Arvie Tinio
Lesley Trejo
Nancy Trumpower
Sydney Walker
HAVE A QUESTION?
OCEA LABOR RELATIONS REPRESENTATIVES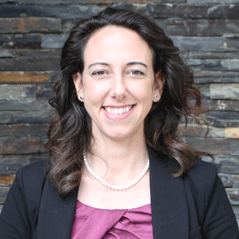 Danielle Chau
Labor Relations Representative
Aaron Peardon
Senior Labor Relations Representative